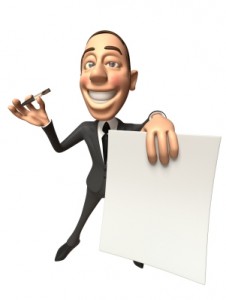 A successful sales person bridges the gap between the prospective customer and his desired product but that is not the only thing that proves his agility as a successful sales person.
It is not always necessary that the individual will always be cognizant about a particular product that falls under his specifications.There is a vast prevalence of alike products in the market which the consumer is not privy of and the effective novice brands which offers the same quality and quantity at less less prices. This is the time where a sales professional comes into being, for which he is generally employed for,where he showcase his selling abilities
A highly motivated sales person has a predisposition to involve himself in tedious and brainstorming task,task where he he could enhance his adeptness by getting a more insight view of the customer.These are mainly as follows-:
1.Making his product desirable
-Defining the primacy between his and the product his adversary is offering
-Describing the added advantage over the competitor"s product
-Providing the after sales services is immensely necessary
2.Maintaining the demand and supply
-Giving regular sales report to his supervisory to assist them in keeping a close check on the production of goods
-Meeting the required targets in order to be in compliance with the supply of goods
3. Being a epitome of reliability  to the customer
-Instilling confidence in the minds of the costumer about the product
-Handling consumer grievances without involving the level of his temperament
-Self approaching the customer via telephone or face to face to know about his dissatisfaction,if any for being  tenacious as after sales service provider..