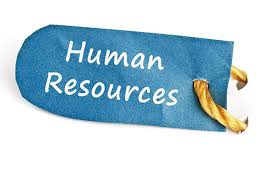 If you want to opt for HR you should know what are actual objectives of HR so here I will list the main of them.
SOCIETAL: This is nothing but to be ethical and socially responsible for the need of society. For example what happened in the Maruti Manesar case was that HR HEAD  was killed in the fight between the top level management and the contractual laborers .this happened because the HR lacked SOCIETAL objective.
ORGANIZATIONAL: This objective of HR is to assist the organization with its primary objective.
FUNCTIONAL: An HR should be able to maintain the departmental contribution at the level which is appropriate to the organization needs. this objective includes right-sizing of the employees.
PERSONAL: This is the main objective wherein HR should be able to guide the employee to develop their career path and achieve his/her personal goal.
so if you are thinking to make a career in HR this is the OBJECTIVES which you need to accomplish in order to be a successful HR.