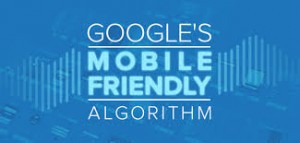 On 21st April, Google launched a major update on its mobile search engine that would rank websites on the basis of their "mobile-friendliness". What this means is that websites which have large texts, easy-to-click links and ability to resize their content to whatever screen sized it is being viewed on will be ranked higher in their search. Websites which are not mobile friendly will get demoted.
Considering the fact the Google is the leading search engine, and 50% of the web searches are made on phones, this could cause a huge drop in the traffic of the websites which have not updated the mobile version of their websites. They will appear less frequently on your search list. Because of the apocalyptic implications it can have on some of the websites, this update has been nicknamed "Mobile-geddon".
Earlier, Google used to emphasize on relevancy in deciding which website will feature first in your search. But now, it also gives equal weightage to user friendliness. What it says is that if the content is good, but it's not readable, then that is not a very good sign. Other than it removing "spam" from the internet, it is really a way of imposing Google's vision on how the web should be like, using its search engine as a leverage to force site owners in its directions.
Itai Sadan, CEO of website building company Duda, says, "Small businesses are seen at greater risk because they have a higher likelihood of not knowing about the update, or not having the time or resources to make the change." In its defence, Google announced about this update in late February, giving site owners almost two months to making any necessary updates in their websites.
This update will have plunging effects on small and medium-sized businesses. With no net neutrality already threatening them, this update might just well give them the final shove. A drop in their rankings could lead to serious decline in their online traffic, which could lead to a loss of thousands of dollars. Such companies might not have the adequate resources to bring the necessary changes in their websites. A large number of these companies might not have enough money to pay overworked web developers to create a new user friendly website for mobile users. Some of them might not even have heard that such a change was going to happen.
What Google wants is to create a web which is far easier to use, which is something that all users want as well. But this is another way of Google's pushing site owners to work according to its whims. Although this update will not be reflected in desktop and tablet searches, but it can still disrupt the ranking of the websites worldwide, in the search engines of all languages.
Click here for government certification in Digital Media
Click here for government certification in Mobile Application Development