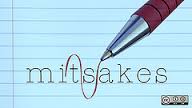 Poor marketing: This aspect is very crucial for the success of any business. Your voice should reach to the buyers through appropriate mediums. Within a limited budget you have to chalk out the advertising techniques that would help reach out to as large a crowd as possible. It does not matter how awesome you are, your business is not earning profits until you do not constantly strive to expand your market size.
No proper arrangements for money: Cash is required to open doors for any good idea and it is intelligent to plan what will be the funding requirements at different stages of operation, well beforehand. Investors are always eager to put their money in new ideas and to assist budding businesses. But to attract their attention, you need to prepare a strong revenue model and groom yourself to be able to answer all the questions they ask. You need to be confident and cogent. Your educational qualifications like a degree in MBA might be helpful in gaining trust.
No long term view: You do not have any plan if it is designed with short term perspectives! Founders craving for profits immediately are bound to fail. It will become difficult for you to sell the value of your service/product if you focus only on the present features. Do you want to earn once and sit back calmly or do you want recurring profits? For a business to grow with time and not just go with time it is imperative to plan for the future well in advance.
Debt traps: Be wise with your investments. Try not to take a loan for your business. Once you take a loan you have to run on a clock to break even as quick as possible else you might have to borrow more to pay off the previous ones. Debt traps are huge hindrances in the growth of a business. As a result it has adverse implications on your personal property and family life.
Click here for government certification in Accounting, Banking & Finance