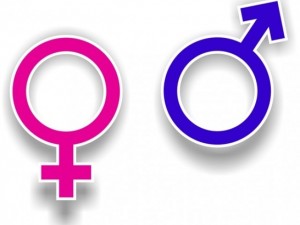 MEDIA AND GENDER ISSUES
Independent media serve as a watchdog. They give voice to the voiceless and offer a public forum for debating on public ideas and policies. So to get whole benefits from the media development we need to focus on the gender integration.Gender Intergration is about incorporating diverse gendered opinions into daily decision making rather than focusing on only one group of society as if to get the whole benefits of media development. Inspite of this fact , still there are no clear indicators which can track the success of advancing gender goals.
There are UNESCO's two reports on women and media. First is Gallagher report 1981 , Where is says media treatment of women is very narrow for example no country did women appear in more than 20% of news stories .This report ia also focused on that VERY FEW OR NO IN TOP EXECUTIVE POSITIONS IN MEDIA INDUSTRY,as according to Annenberg Public Policy center found that in electronic and telecommunication industry only 13% of top executive and 9% of Board members are women. Another important report that is GMMP ( Global Media Monitoring Industry ) found that women are represented only about 19% of individuals in news stories usually as Victims, mothers etc. All these studies report a "glass ceiling" effect, in which women make steady progress until reaching senior level positions, where they are denied promotion.
Not only in media Industry but Women as news source are very less in numbers . A study of women and TV news in Europe found that 25 news channels in 10 countries , a total of 1236 news stories , only 16%women were interviewees. 4TH GMMP looked at the internet as a medium of news and information. It says that only 23% women are the news subjects in online stories.
To bring more equality and transparency there are many policies that have been introduced , Like USAID (2012) released its Gender Equality and female Empowerment policy so that women can participate fully in benefit from development in media. Since the Millennium Declaration in 2000, and United World Summit in 2005, developing nation have urged to prepare national development strategies taking into account the international developmental goals agreed on in the various United Nations Summits and Conferences of the past two decades : Presumably this also includes gender and development goals. However many countries still do not have a gender component attached to their national development plan.
Basically these policies emphasis needs to be seen as an opportunity for discussion as well as some critical reflections.
There are some suggested steps for successful Gender Integration in Media Development.
Step 1 : There should be a review of Organisational Language and Commitment
Step 2: And mandate Organisational Policy On gender Equality And Women's Empowerment.
Step 3: Ensure that Leadership and Accountability are also for Gender Equality Goals.
Step 4: Organization can gather Data for Media Specific Gender Analysis And Develop Baseline Evaluations.
Step 5: We can have advocate For Gender- Responsive Policies
Step 6: Create Space For Dialogue plus Collaboration .
Step 7:Try To Expand The Spaces For Women's Voices.
These few steps are suggested in order to bring more participation of women in media so that we have their point of view as well and can incorporate gender equality in our Media development as above mentioned, that women not only struggle in order to be the part in decision making but also they are very few in numbers even in sourcing, online media , subjects etc.