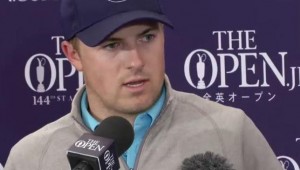 It was unbelievable for him.The number of hours he had put in on the range,the two back surgeries he had to suffer to prove it.He knew it had come later for him than most of the guys but then it was true.A dream that came true on the Sunday morning,July 26,2015.
This was what the triumphant 51 year old Golf star Marco Dawson who made a dramatic victory in the senior British Open after he sank 18ft birdie putt on the last hole for a round of 64 felt.He clearly defeated the legends Bernhard Langer and Colin Montgomerie.This was a narrow victory though because Langer also closed with a 64 and Montogomerie was two more shots back..It was a stunning comeback for this Golf player.
The Open Championship at Royal Troon,which is the golf's oldest Major has opened its gates for the first time for Dawson after this wonderful victory.
You know a surprising fact??-This American has participated in 413 events of the U.S. regular PGA Tour.Amazing,right?But he has never ever won one. Until now,Dawson's best finish was a runner up in Greater Milwaukee Open held in 1995 in which he occupied the second place behind Scott Hoch.
This victory is even more interesting because the rivals Dawson had to face were Langer who is two times U.S. Masters champion and has the first title in his 4th European senior and Montgomerie who won the last year's senior U.S. Open and two times the senior U.S. PGA title.
Lets take a glance at the leading final round scores of these 3 stars-
264 M Dawson (USA) 65 67 68 64,
265 B Langer (Ger) 65 68 68 64,
267 C Montgomerie (Sco) 67 67 66 67
Apart from the awesome game he played.Marco is one of the most liked golf players-both by fans and by fellow players.All credits to him!!