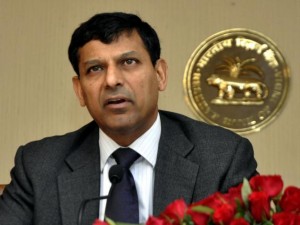 There is so much going on in our economy presently.We hardly have time and resources to know it all.But there is no need to worry.Here we will look at what the most important person in our economy has to say regarding a variety of financial and economic issues.Well,this person is none other than the governor of RBI,Mr.Raghuram Rajan.(ps-the excerpts have been edited).
1)POLICY RATIONALE-As the RBI is waiting for further data on monsoon(whether it will be normal or not) and the recent increase in inflation,the policy rate is being held constant at 7.25%.There maybe further fall in oil prices also which will benefit the country.
2)INFLATION TRAJECTORY-They are changing considerably specially in items like food,milk e.t.c. and so it is a matter of concern.
3)INCREASE IN FOREIGN PORTFOLIO INVESTMENT LIMIT-A framework will be set that will include-a)target of how much bond market will be constituted in the medium term by FPIs. b)announcing the changes in limits every six months . c)limits to be specified in rupees
4)PAYMENTS AND SMALL FINANCE BANKS-There have been recommendations received by RBI from external advisory committes on payment and small finance banks.RBI board will consider all the applications and prepare a list of successful applicants and will announce at least one set of bank licenses towards August end.
5)MONETARY POLICY COMMITTEE(MPC)-RBI is a supporter of a committee because-a)a committee would have a variety of opinions which will lead to better decision making as compared to those made by an individual. b)when decision making power will spread,the burden on an individual will decrease and c)committee will ensure broad monetary policy continuity even if any member or governor changes.
6)VETO POWER OF CHAIRMAN-Governor has veto currently-his is the only decision.
7)RBI AUTONOMY-The RBI Act contains a clause according to which the GOI has the right to give directions to it.This right has not been used till now in history.So a distinction has to be made between de jure and de facto.De facto,RBI is independent.
8)INDIAN FINANCIAL CODE-The new version of the code is under examination.Until then,no comments to be made on it.But this code is in the right direction.
Click here for government certification in Accounting, Banking & Finance