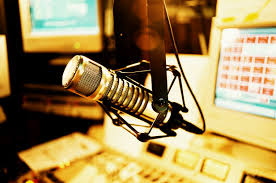 Basically broadcast in India was being started in early twenties of the last century. First ever broadcast in India was done in 1921. After a year that is 1922, first transmission license was being granted. Radio clubs also came into the picture in 1923, first Radio Club was in Calcutta, then Madras Presidency Radio Club ( Madras) was launched.
In 1925 government open up the applications for starting the broadcasting stations. Leading to this in 1927 two privately owned radio transmitters started broadcasting in India on the regular basis. Then THE INDIA RADIO TIMES was started which was the first Radio journal of India, later its name was changed to AKASHWANI. As Madras and Bombay station was started in 1927 , these channels were dosed within two years . Hence government took the initiative and government took over these two stations in 1930.Its name was changed to INDIAN BRIADCASTING SERVICE, with a controller named FIELDEN. But in 1936 these services were named under ALL INDIA RADIO (AIR).
During the Second World War 27 bulletins used to broadcast on a daily basis by the AIR. At this time two separate services of AIR were made very much effective that is External Service and Monitoring Service which were separated after the war. If we talk about the numerical data of AIR in 1940s then in 1947 it was having 6 stations and about 18 transmitters, number of radio sets were about 2.5 lakh and its coverage was about 11% of the population of our country.
With the time several districts and towns had its own radio transmitters which was used for the variety of purposes like transmitting agricultural information, folk song , current information etc. With the time this data keep on increasing and in 1995 India was having around 173 stations those used to cover around 97% of our population and about 89.6 % of the area.
But with the arrival of Television, Bollywood and Hollywood took listeners away from the Radio as they were having more choice now. But still in some regions it doing well like FM channels did attract the youth of the nation.