Journalism – Many steps to a successful career and how to select a bachelors degree course in journalism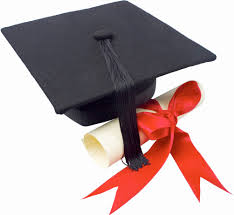 Need for a Degree
The world is ever-changing, ever-evolving. There is something significant happening every moment. Thus, the world is in dire need of journalists who can gather this information, curate them and transmit them to the general public. There are political, social, financial, economical happenings that are utmost significant to everyone.
Various news agencies and channels have come up trying to compete with each other in order to collect the news stories first. These agencies are hiring many journalists and the industry is growing multifold times. In such competitive scenario, an aspiring journalist is expected to know the fundamentals of journalism well. Thus, institutes and colleges have started offering different kinds of degrees in journalism catering to different interests of aspirers. Hence, a bachelor's degree in journalism is utmost important in order to know the fundamentals of journalism that involve learning news gathering, citation, working with formats, English skills, communication skills, ethics, new media technology and a lot of other things.
Various Degrees Offered
One can enroll into journalism courses with a basic senior secondary education in any field, preferable liberal arts. The main focus should be on language and vocabulary skills. One can go for a proper traditional journalism honors degree or can go for specific field of interest.
Various popular courses offered are:
1) Multimedia Journalism
2) Undergraduate Media Criticism
3) Mass Media Law
4) Copy Editing and Design
5) Reporting and Writing for Online Media
6) Magazine and Feature Writing
7) Public Opinion and Editorial Analysis
8) Entrepreneurial Journalism Practicum
9) Web design
10) Freelance Sport Writing
11) Science, Health and Environmental Reporting
12) Public Relations and Event Management
13) MARKETING Communication
14) Photography Medium and Journalism
(Source of the list of degrees: www.journalismdegree.com)
Making a Career
After pursuing the bachelors degree, one can go for masters in more specific area of interest
or can do a diploma too. The main focus hereafter should be on internships which build a person's CV. One can begin with online writing or blogging with various websites and then apply for real time internships. One should start building up contacts in the industry in order to put a foot forward in this world of diplomacies. One can also work as a freelancer working for various channels/magazines.
With experience and dedication, an amateur turns into professional.