Economy growing but employment lagging – Job less growth and its impact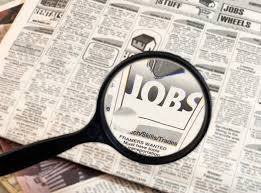 Jobless Growth refers to the phenomenon in which economies shows economic growth but have decreasing level of employment. In a "Jobless Growth" economy, unemployment tends to remain high even as the economy grows . Jobless growth has become a common phenomenon across many countries. It is estimated that approximately 200 million people are jobless across the world. Among the most challenging problems faced by the economies "inequality" and "Jobless Growth" are on top.
India too is facing the problem of mass unemployment and job displacement. According to the Economic Survey of India 2013, India by 2020 will have up to 16.7 million "Missing Jobs". As it is clearly seen that India has reached an Economic growth of 8.7 percent per annum (2004-05) and (2009-10) but there is as such no rise in job creation, which implies that there is indeed Economic Growth but with Increasing or constant unemployment. Over this period number of employment in agriculture sector has gone down from 575 to 53% and these people have migrated to urban areas for work, that too major proportion employed in the informal sector.
Talking of Manufacturing Sector and Service sector the proportion of rise in employment in service sector has been insignificant and on the other hand manufacturing sector have already shed 5 million jobs. Graduates were performing jobs below the level of their technical or academic qualification. Only 1 million jobs were created in between 2005-2010 for approximately 60 million new entrants in the labour markets. In India for the period between 2002 and 2011 labour productivity increased by 6.45 but employment expanded by just 1%.
There is an urgent need to address this problem of "Jobless growth " in India. Due to this massive unemployment and very low levels of incomes, the domestic consumption falls and which further lead to negative effect on investment. To boost employment and higher income levels, we need to promote manufacturing and service sector, better policy framework and improvement in labour laws, more public investments and employment to small scale businesses.
Also, we also need highly skilled workforce in service sector which requires better quality of education and infrastructure. The current government has come up with mission like " Skill India Mission" to address this problem and to achieve high Economic Growth with high employment purchases.
Click here for government certification in Management