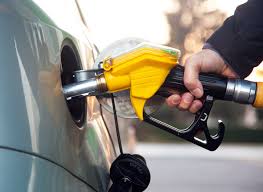 Discovery of shale oil in US dropped the crude oil prices last year. The further decline in prices was due to continuous Chinese contraction of manufacturing in the Chinese economy. Prices of oil drop below $50 per barrel in June 2014 and again oil prices are declining.. But can "Indian Customers" expect lower oil prices? In June 2014, prices dropped more than 53.40% i.e. from $108.23 to $50.44 per barrel, however in that period, India faced a price cut of only 6.83% i.e from Rs 76.51 per litre to Rs 66.67 per litre. Even the prices of diesel fell only by 12.29% i.e from Rs 57.28 to Rs 50.24 per litre. Even 50% price cut world wide why Indians faced only 6-12% price cut? There are 4 possible reasons to it :
Firstly India's petrol and diesel prices are not directly linked to the rise and fall of Brent crude prices, they are instead linked to Arab Gulf Gasoline and Arab and West Asian benchmarks for petrol and diesel prices. These prices in turn are not only linked to Brent crude oil but also to Arab Gulf Dubai fateh.
Secondly, domestic prices are further dependent on dollar to rupee exchange rate, the marketing margins changed by oil marketing companies (OMC) and sum total of duties levied on fuel. OMC and duties like excise duty etc. on fuel are two major factors responsible for oil prices in India.
OMC's have used lower global crude prices to expand their marketing margins. They today make a profit of Rs 1.74 and Rs 0.39 per litre on petrol and diesel respectively. These benefits are equally shared by the government which raised excise duties on sale of petrol from Rs 1.20 to Rs 7.75 and Rs 1.46 to Rs 6.50 on sale of diesel. Government earns a major revenue from the source of oil which improves their fiscal deficit.
Last and thirdly, demand in India for oil is fairly more strong than globally due to which prices are been high constantly. So to conclude, imports for India has become cheaper but limited cheer to Indian Consumers.
Click here for government certifications