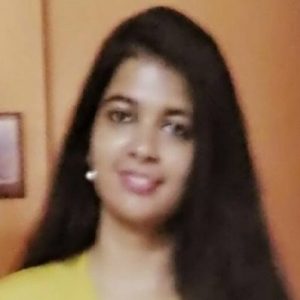 Project Management involves managing all aspects of an project whilst achieving the goals of the project with in required constraints of time, budget and quality.
Project Management expert Nidhi Tibrewal, Senior System Engineer shares her experience and journey with Vskills team, for students and professionals in project management about achieving excellence.
Please tell our readers something about yourself
Nidhi in dictionary terms means treasure and I am gifted with treasure of knowledge and sharing it gives me immense pleasure. I love helping others because bringing smile on people's face is what makes me feel contented. I am fond of making new friends and traveling to distant places. Recently my book "Discover Yourself" Unleash the power in you has been published in Amazon.
What inspired you to choose a career in Project Management ?
Management is the first and vital step when it comes up to any sphere in life whether it is your house which is managed efficiently by our mother or your work place managed by various governing body. Since my professional arena is IT therefore I chose for opting Project Management because proper project execution is the key behind every successful organization.
What were your professional qualifications and how did it help to get a job in Project Management ?
I am Bachelor of Technology in Electronics and Communication Engineering. Since I am working in IT field where Project Management is of great demand it automatically paved the way.
What courses do you recommend to students and professionals who want to pursue Project Management as a profession ?
I believe the study material and the topics that Vskills cover in the Project Management Professional course is self-sufficient for people who want to pursue the following profession. Apart from that there is no comparison to work experience because it is actually when you start working you realize the nook and corner of the task.
Is studying at a top institution essential to make a career in Project Management ?
Institutions are means of providing knowledge and I do not disagree with the fact that top institutions might have efficient approach for the same but expertise is achieved through experience and perseverance for which there is no alternative.
What are the books / websites / online courses that you would recommend to freshers in your profession ?
Vskills material is extremely useful covering all the topics and subtopics with clear explanation and examples. Apart from that solving various questions in the site provided also helps in mastering the course.
According to you, which area of specialization in Project Management has the most promising future ?
There are many areas of specialization available which are equally efficient but input from the learner side should be at least 90% and then the output comes up.
In your experience, what are the common qualities and skills that you have identified in successful professionals in Project Management ?
Hard work and inquisitiveness to learn more are the common qualities and skills in my experience
What challenges have you faced in the course of your career and how did you overcome them ?
Getting a job is not an easy task and after that getting a project which enhances your area of expertise. Both these challenges were overcome through slow and steady process of continuous effort of learning and trying to find alternatives when one path doesn't work
What is the most satisfying and enjoyable aspect of your job ?
It is what I have dreamt of and that is why I enjoy doing it. It is not mere work for me but something which makes my aspirations complete.
What is the dividing line between an average professional in Project Management and an excellent one ?
Both start at the same point but the excellent one has a desire and therefore do things for fulfilling his dreams whereas an average one only opts for it because it needs to be done. There is
Only involvement of the body and not soul.
What is your advice to aspiring professionals who want to build career in Project Management ?
Building a career is not difficult but building a proper one is where the challenge lies so pave the way of your career from day one itself and always keep backups so that you can proceed on that path with ease.
– Team Vskills