Interview with Legal expert – Rajan Kohli, Legal Head, Hero Corporate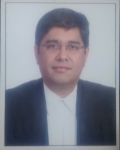 Law is the system of rules enforced to govern behavior of individual and organizations. Law as an profession has been from time immemorial and has gained prominence due to increased globalization and consumerization.
Legal expert Rajan Kohli, Legal Head, Hero Corporate, in interview with Ms. Tanisha Kohli, Intern, VSkills, list his experience and suggestions for students and professionals, to shine in legal domain.
Please tell our readers something about yourself
Rajan Kohli is the Legal Head at Hero Corporate.
What inspired you to choose a career in Law ?
It was just a coincidence.
What were your professional qualifications and how did it help to get a job in legal domain ?
An LLB degree is the only thing that is required to get a job in the legal field.
What courses do you recommend to students and professionals who want to pursue Law as a profession ?
I would recommend a three year course because then at least your options are open. If you have an extreme fascination with the profession, then it's different and you could opt for a five-year course. Otherwise it is one such professional qualification that you can enroll in at any age. Becoming a doctor or an engineer at the age of 40 would be next to impossible, but you can still pursue law at that age.
Is studying at a top institution essential to make a career in Law ?
It is not essential, but it's definitely a plus. It would teach you how to go about things in a methodical fashion and instill certain basic traits.
What are the books / websites / online courses that you would recommend to freshers in your profession ?
I would recommend the law journals which contain recent judgements. Recommended reading would be high court and supreme court judgements on whichever topic is of your interest. You can also get a list of very good judges and read their judgements. You can get amazing clarity on any subject by reading their judgements.
According to you, which area of specialization in Law has the most promising future ?
IPR or Intellectual property rights.
In your experience, what are the common qualities and skills that you have identified in successful professionals in Law ?
The art of listening and the ability to be a patient listener and step into your clients' situation. Being updated with the recent legal precedents.
What challenges have you faced in the course of your career and how did you overcome them ?
A three year long legal battle to get my law degree. The student fighting alongside me gave up in the second year. Despite being discouraged by Arun Jaitley, to whom I approached for advice, and also my family, I continued to fight the case in Court, and finally succeeded.
What is the most satisfying and enjoyable aspect of your job ?
Satisfying and enjoyable is to see your effort succeed at convincing the judge or presiding officer.
What is the dividing line between an average professional in Law and an excellent one ?
An average lawyer looks at law only as a means to earn his livelihood. He would not try to prepare for his own satisfaction, or go the extra mile for his client, or put effort to answer the judges queries. Things don't always happen on the spot and the judge may ask you to research further on an issue and come back after a few days. An average lawyer would not make the extra effort, a brilliant one on the other hand tries to go to the root of the issue and understand it in it's depth, and look at various alternatives. Even an average lawyer can get a judgement, and he would be satisfied with that, but an excellent one is able to get not only a favourable judgement, but also justice.
What is your advice to aspiring professionals who want to build career in Law?
My advice would be that you must never forget that you are in a very noble and honest profession which carries great amount of responsibility towards society at large..
Interview conducted by Tanisha Kohli, who is a first year student at Lady Shri Ram College for Women. She is currently pursuing political science honours, and is an ambitious young woman who is fascinated by the legal profession and hopes to make her mark in the same. She was the recipient of The Chander Ajwani Memorial Award for Excellence Perfection, and Good Human Values in 2015, and enjoys reading and photography.