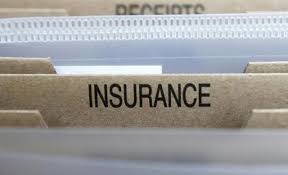 GOI gave birth to Insurance Laws (Amendment) Bill, 2015 on 2nd March 2015 in Lok Sabha and 12th March 2015 in Rajya Sabha. This bill was expected to be a rebirth for all other existed insurance laws. The expectation was not destroyed. The Insurance Laws (Amendment) Bill, 2015 has replaced the old-fashioned laws and policies with laws that suit today's scenario.
Major motive of Insurance Laws (Amendment) Bill, 2015 was to provide higher liberty to Insurance regulatory and Development Authority India (IRDAI). In this Bill, IRDAI has been awarded to execute its duties and functions in an independent environment. GOI has shared its rights with IRDAI to design and set laws for insurance companies.
The most attracted feature of this law, GOI has leveraged the Foreign Direct Investment (FDI) limit to 49% from 26% with safety measures to prevent Indian ownership and control. This news indirectly invites global reinsurance players to enter Indian Insurance market. Hannover Re, Munich Re, Swiss Re and still other global reinsurance players has entered into conversation with IRDAI regarding opening branches in India. Global players are happy with India and Indian authorities for their support and concern towards foreign investors.
This expansion towards foreign investors would not only increase the competition among the players but also would help to cover the uncover part of India under the insurance schemes and also would support capital infusion in India. Insurance sector being a capital intensive one, Insurance Laws (Amendment) Bill, 2015 has permitted the players to generate high capital through innovative means under the guidance of IRDAI.
Insurance Laws (Amendment) Bill, 2015 has also announced to levy a penalty ranging from Rs.1 Crore to Rs.25 Crore if any misspelling or misrepresentation of agents happened to exist. In order to manage the upcoming competition and to meet up the Insurance Laws (Amendment) Bill, 2015's new amendments insurance companies has announced a need of 15 – 20% more employees.  The laws and policies implemented by Insurance Laws (Amendment) Bill, 2015 is to benefit the domestic customers from insurance schemes which would further water the seed of investments in the nation. Insurance sector currently worth to be $60 billion in India is expected to reach $250 billion in 10 years.