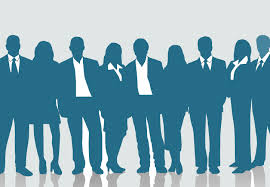 India is an abode to human resources. Currently, it inhabits nearly 2.7 billion of the population.  Many countries have only capital but no labour while India is endowed with such a vast human resource. It is probably the nation's greatest strength. However, it is very unfortunate that a major proportion of the population fail to seek employment in various government and private-run firms. This is primarily due to lack of basic skills and India needs to improve on this to utilize its human resource potential to the maximum extent.
Finally, the Modi government is working in this regard. Modi has envisioned India to be the 'Human Resource' (HR) Capital of the world. At the launch of his pet project 'Skill India', he remarks that if China is the 'manufacturing capital' of the world, then India can definitely become the HR capital of the world. For this, he proposed to work on improving the quality of the human resource in this skill-deprived country.
He aims at training 40 crore people in various skills by 2022.In order to achieve this far-sighted goal, various vocational and skill-based institutions are proposed to be set up at many states of the country which would be operated by their respective state governments. Various schemes have also been formulated to drive the country out of the skill crisis.
However, we cannot turn a blind eye towards the various challenges that these schemes and plans are bound to face in future. First and the foremost, is the lack of sufficient funds for the effective implementation of the programmes. The second one is definitely the political barrier in terms of possible conflicts at the centre and state level for the funding and execution of the proposed plans.
And finally, the inevitable challenge that all the schemes in India face and that is effective implementation and difficulty in bringing out the benefits to targeted groups (unemployed and unskilled workforce).
Nevertheless, the government is doing a great job in bringing this issue to light and working on the same. Hope that we finally get to achieve our fundamental right of 'Right to Skill' at the earliest. It's a war against poverty and unemployment and we will finally win this battle!