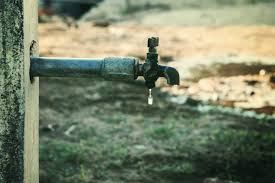 Water, one of the most important natural resources. Water without which sustaining this precious *god-given* life is not possible. Not possible? How can one think about it? No water! No food! No life!
Now this non-renewable, precious resource is going scarce. Water scarcity has started gripping over India.  Corporations and farmers have been guzzling surface water, ground water levels have been reducing, and the amount of pollutants in the water increasing rapidly,  according to a new report by World Resources Institute.
Moreover, more than 100 million people in India are living in places where water is severely polluted, the report claimed that adding pollutants such as chlorine,  fluoride, iron, arsenic and nitrate have exceeded national safety limits making the case even worse. In 15 years, the national supply of water is expected to fall 50 per cent below the demand.
Demand vs Supply
According to the Central Water Commission,  the demand for water will climb from 643 billion cubic metres (BCM) to 1093 billion cubic metres (BCM) in 2025 to 1447 billion cubic metres in 2050. Despite this steep rise in demand,  India's supply remains constrained. While agriculture accounts for around three quarters of all water used in India, rapid urbanization and heavy demand from commercial and industrial users have placed undue stress on already fragile resources. According to the ministry of water resources,  industrial demand is expected to rise four-fold by 2030 to 196 billion kilo litres. What's worse, India Inc uses water inefficiently. "Indiscriminate ground water use, no control on tariff, contamination of sources thanks to rapid urbanization… the situation has become much worse," says Hoshang Subawalla, APAC regional executive-Water and Process Technologies for GE power and water.
Water and its relation to the economy
You will be wondering how water scarcity has economic impications…here I will tell you how!
The close link water has with India's economic fortunes was amply demontrated on June 2 when a poor monsoon was predicted. It triggered a two-day drop in stock market indices, which shaved $23 billion off its value. The shocking fact is also that, investors are pushing Modi for assured supply as he promotes the Make In India initiative. Now that you have seen that water scarcity has economic implications as well along with  the others quite known, it becomes the need of the hour to conserve this precious resource.
Imagine a day without water and eventually you will realise the importance of it! 
Click here for government certification in Health, Nutrition and Well-being