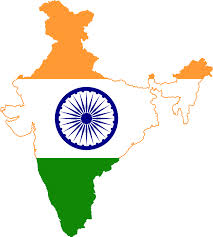 Every day is a battle between good and bad. Between our convictions and vices. Waging a war we don't realize could have such a catastrophic impact, not only on us as individuals but on society as a whole as well. Today, while we ponder upon the importance of 'good governance', we understand the weight this word carries. Good governance or the act of parting good values amongst individuals is of imperative and should be inculcated in every child, in every person that will be the face of tomorrow.
Collectively doing good deeds could help envisage a future our country needs. The first step to achieve that is by removing corruption from the grass root level, from within us. A country of educated people is needed that can a take India to a whole new level. Unfortunately, India has hurdles such as low literacy rate, unemployment, a staggering GDP rate, social inequalities etc to face. However with us participating in the political processes and becoming honorable politicians, we can work, in tandem with all others and help bring prosperity to the country which could further help in eradicating all evils.
India's latest policy- 'Swacch Bharat Abhyaan' an act we as citizens can carry out. This small step not only increases sanitation in our vicinity, but also helps increase awareness and in some cases even reduce traffic! This policy not only aims at cleaning the roads and streets of the country but cleaning ourselves too!
What today's generation should emphasize on is the refinement of the citizens of our country. We should take special measures at once remove all evils against women .We ourselves, should stop evading the law. The treatment of young girls should also be put into scrutiny. We should adhere by the policies directed towards the education of girl child to ensure that they are made aware of their importance and rights in society. It is as simple as educating the domestic help at home yourselves! All it takes is 500 rupees from your monthly income to change someone's life!
Click here for government certification in Life Skills