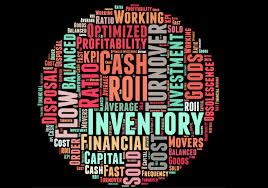 Inventory investment is done by investors with the hope of fulfilling future demand ,save themselves from the extra cost of going market again and again thus they stock goods and the firm maintain inventory when there is less demand in the economy and withdrawn it when there is high demand to fulfill the demand and maintain the GDP level .
Now the question is whether the demand is anticipitated or unanticipated ?
When the demand in the economy is less; and firm produce more then their is unanticipated / involuntary inventory investment. When the demand in the economy is more then there will be anticipated/ involuntary investment to fulfill the future demands. Thus there is impact of investment in the economy.
Let see whether the impact is positive or negative :
Anticipated investment leads to increase the GDP thus it fulfill the future demands of the economy. Therefore it leads to positive impact in the economy.
But the unanticipated demand in the economy leads to the situation where recession develops; As aggregate demand fall; there will be unanticipated involuntary investment in the economy. Thus it leads to the cut in production because the unplanned inventories is used to fulfill the demand in the economy. Thus it leads to the unemployment and leads to poverty; this continue till all the unplanned investment exhausts i.e. end of recession; then economy will be lead to the recovery stage and starts growing till the boom stage comes.Thus it leads to negative impact on the economy.
This was the impact of unanticipated and anticipated inventory investment which effect the economy growth.
Click here for government certification in Accounting, Banking & Finance