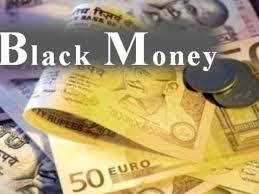 Black money, as you all must know, is the money earned in the parallel economy or generated through illegal activities and for which the tax has not being paid. Black money and money laundering is a major concern in India. According to some reports, Indians have $500 billion of black money in foreign countries which are tax havens. India loses a lot of amount on which the tax is unpaid and this is restricting growth potential of India. But, now suppose the government is able to bring back the black money. What will be the impact of black money back in India?
There are both positive and negative impacts of such a situation. Let's begin with the positive effects:
Increase in Foreign reserves: Because $500 billion money would be back in the form of dollars, the forex reserves in India will increase. This will help in the strengthening of the Indian national rupee. Imports will be cheaper. Oil imports and other imports could increase. As the food inflation is also determined by the cost of oil import, inflation will fall.
Development projects: India can complete various development projects which are currently being halted due to lack of funds. A huge population of India is still poverty stricken. Availability of large funds will enable the government to speedily remove the gap between the rich and the poor. As world class infrastructure will be build up, growth opportunities in the country will increase. Development will thus increase the standard of living of the people. There is a possibility of per head increase in the income.
Debt repayment: India can easily meet the foreign loan obligations and can allow balance of payments equilibrium. Credit rating of the country will also increase. The burden of the budget deficit will be reduced.
We should also be aware of the possible negative effects of bringing black money back in the country:
Increase in Inflation: The income of all the individual in the country will increase. Thus there will be a sudden increase in the aggregate demand. Due to the tendency of people to spend more, prices of goods and services in the domestic currency will increase. Rise in inflation can have its own negative effects which will be adequate to affect the economy.
Misallocation of funds: For getting maximum benefits these funds must be invested in appropriate resources. There is a possibility of misallocation of resources by the government due to their inability to frame significant policies. Moreover, instances of corruption within the government framework may also increase.
These are some of the expected impacts of a sudden increase in the government funds. Benefits are more and the negative impacts could be easily avoided. Thus for a developing country which is still struggling with poverty, starvation and poor health & education, bringing back the country's own money is vital. But, nobody knows whether the day when all the black money is brought back will ever come or not.