Since, cracking a job interview isn't rocket science, still there are many things one needs to consider in order to succeed. Here we have discussed the ways one can prepare for the interview. But before the preparation you need to know how to grab the right opportunity.
Invest your time and efforts in creating a Perfect Cover Letter and Resume
Every job offered by with same profile offered by different companies never possesses same job responsibilities. So, applying with the same resume every time to every vacancy will be harmful for you. And the Cover letter is something which has its own benefit. Always customize your resume and never forget to attach a cover letter. No employer is going to take the pain to evaluate you after such attempt.
Instead of applying to thousands of jobs at a stretch with the same resume, try to find good opportunities and modify your resume as per the prerequisites set by the employer. Apply to good opportunities but with all your efforts and well-built resume and don't forget to attach a cover letter along.
This will automatically raise your chances if hearing back from the employers and this will put a full stop on your wait to hear the good news.
But make sure whatever is there in your resume does justice to your personality and there should not even a slightest of fake point. Because the interviewer is going to cross-question you about your presented resume. And if somewhere you go wrong this will ruin the total impression and the chances of your selection too.
So read your resume thoroughly as many times as you can before your interview. Your resume is the keyhole that makes a connection between you and the interview board.
Recommendations always work
Having a few good contacts can be fruitful for if you are a fresher, the fastest way to grab a good opportunity is to ask your friends, family, relatives to recommend you as a fresher to available companies. As, many of the companies fill their vacancies with recommendations from their current employees, with matching skills as per the prerequisites set by the company.
This works two ways round, as the employer doesn't have to waste his time in looking for suitable employee and the other employee gets a referral bonus too. So, reach out to your contacts who are working in the related field. And ask them to refer your candidature for the new job openings in your desired domains in their respective organizations.
Apply in some start-up or small organization first
It's hard to get a job directly in some IT MNC as a fresher, so applying to start-up is always a safe option. They themselves are in their growing phase, so this leads to the need of more testers to test their products. They are willing to take the risk of hiring freshers more frequent in comparison to big firms.
 Now comes the part of interview:
Be proficient in Communication
It's imperative to be proficient in communication irrespective of your profession. So, if you aspire to become a successful manual tester make sure you have a strong grip over written, vocal, and reading skills. This will help you communicate your ideas and documents and explain the bugs/issues to the stakeholders efficiently.
Other tips           
Since you're applying as a fresher so, not many expectations from you would be there. You just need to work towards your confidence, keep revising the basics, and speak flawlessly in the interview.
Keep your CV genuine and avoid adding any random fake thing. Make sure you know what's there in your Resume. Read or watch interview videos about interview experience of Manual testers who have joined as a fresher in different organizations. This will give you a hint of how your interview is going to be, so you can visualize it.
Soft-skills are valued:
Being in IT doesn't mean to focus on technology only. Your potential would want to see a person s/he can trust on in you, to interact with suppliers, clients and your peers. Employers tend to invest in someone who is well-spoken fresh employees, and they can mould them accordingly.
Be friendly in a certain limit, show them how well learned you are. Don't be mindlessly nervous, and assume bad results before the interview. Because hiring managers are taking their valuable time to meet you and know you well.
Be Honest
Often employees tend to show-off their unripe skills as their bets. Don't try to fool them with your words, they're better and smart than you think. This is like- you either now or you don't know the answer. Don't show your insecurities and this impact your whole interview session.
Be honest while answering any question, if you don't know the answer then say it and suggest the way you could go about to find the correct answer. This will reveal your critical thinking and problem-solving skills. Just mind one thing the interviewer isn't necessarily looking for the correct answers, s/he also see how would go about ensuing at an answer. This will keep the interview on stronger ground.
Steer the Conversation
Keep the conversation focused on your strengths and try going a step forward.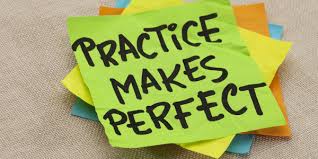 As an It oriented firm always look for multiskilled personalities to fill in their knowledge gaps. Make sure you've an interesting personality the hiring managers like engaging conversations.
Show Enthusiasm
Your enthusiasm will drive you far in securing the respective job position. In addition to your technical aptitude and personality, an interviewer would want to make sure you'll be happy if offered the position. Also, feel free to ask about training programs and professional IT certification as a means of showing a passion for learning and advancement.
Also, mention some positive, network-related attributes that will assure the interviewer that you'll want to join her team. For instance, if you live close to the office, mention what a pleasure to commute regularly to the workplace will be. Interviewing candidates' costs every organizations their time and money, so they want to make sure they get it right in one go. The period of graduating from candidate to employee has as much to do with enthusiasm as aptitude and experience.
Get Your Geek On
During your technical discussion try discussing your personal interests, opinions on the topics at hand. As you're in a room with your like-minded people so definitely they would like to hear more also discussing topics of mutual interests. Take advantage of the friendly environment.
Interviews are not meant to wrack down your confidence rather this is a medium to introduce yourself to the organization. Interviewers don' like scheduling the interview session every day for the same position so make the session worth their time and effort. Do your best and make sure you crack the interview and get in the good books of the hiring manager.
Wrapping up
After doing all the needed labour, now just sit and analyze things because starting your career can never be easy. Spending hours of surfing job websites can never fetch you your dream job. You need to be specific in terms of your requirements and make yourself worthy of the available good opportunities.
Learn and become a Certified Professional!