So now as already almost the whole world is on hold due to the pandemic. Some of us are working from home and here arises the issue of productivity. We all are wondering how to cope up with this. Though it's not that tough but as working from home brings the comfort in our mind like- we can sit wherever we want and take breaks in between that we barely get to experience in our offices. While on the other hand with all the comfort and rest we become sluggish. This directly affects our productivity thus making us less efficient. This is no cause for alarm, as we have enlisted few points to help you lean "How to manage your day in lockdown period".
Well, many organisations and schools are having to implement work from home infrastructure at speed without much warning or preparation and with the potential addition of a quarantined situation.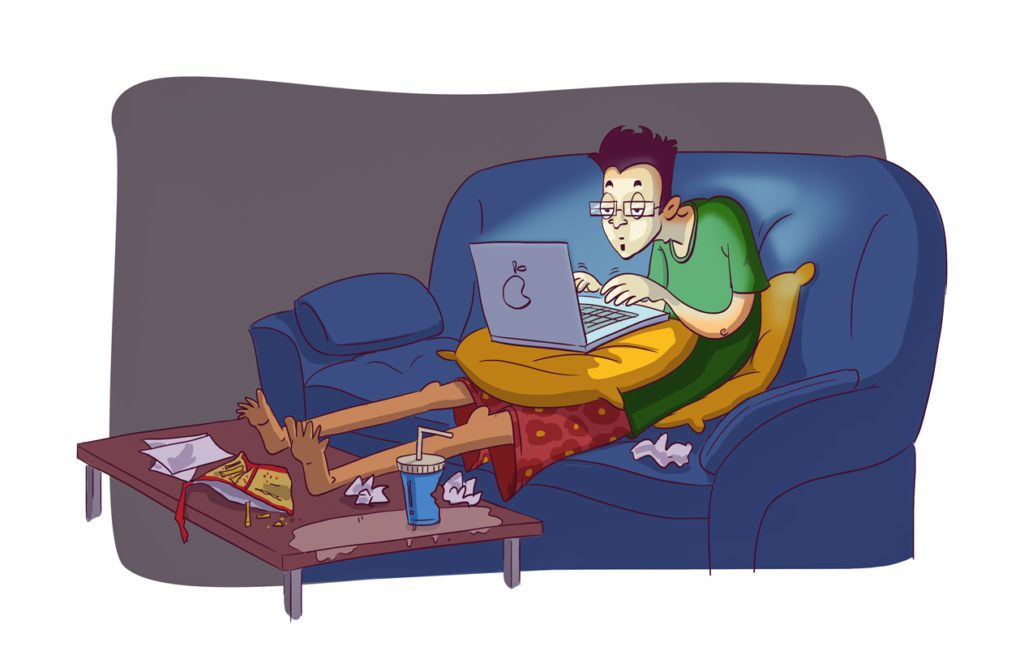 Find the ideal workspace
For the days working in lockdown, it is essential to find a personal and optimal workspace. Try to avoid places where you normally relax. So, set up your workspace somewhere that lets you concentrate and feel comfortable at the same time.
A big no to Pyjamas
After finally locating the ideal workspace now let your brain and body know that it is time to work. So, shower and get dressed as though you are going to leave the house. Pyjamas may be very comfortable but they don't transmit the energy that's needed over this period to make progress effectively throughout the day.
That doesn't mean you need to break your usual routine. Yes you might have some more time in bed as a result of a reduction in your commute. But it is important to get up, get ready for work and set up a space that you can work from comfortably and hopefully ergonomically. Also, doesn't means setting up a mini office in your bed or from your sofa, but actually sitting at a table to ensure you have good posture.
Set routines and timetables
Yes, you heard it right it is quite very important to get into the habit and mindset of studying and working. So, it is essential to set a timetable, prioritizing your activities and organizing the tasks that you have to get done over the course of the day.
Plan your day
It is not all work and study. It is also important that you plan your day. And include other activities like rest breaks, exercise and time to socialize. Although throughout this period, every day represents a new challenge. But if you plan them effectively, not only will they pass by more quickly, but you will also take better advantage of them.
Stay contact
Nowadays, distance is no longer remained an obstacle. So, make video calls and use chats to keep in active communication with your family, friends, classmates and most importantly with your colleagues. As, it is very important to maintain the coherence of teams and regular contact is the only sure way of doing so.
So, why not keep the team spirit going by scheduling calls and meetings as normal, checking in your colleagues to see if they are coping OK or if they need your assistance. Go on that online course that you have been pushing back but that would make you stronger or add to your value when things are back to normal.
Schedule your rest breaks
Just like exercise, rest is also important to help your mind regain that energy. So, schedule rest breaks and make them part of your day-to-day routine. This will help you recharge your batteries and keep achieving your goals more effectively.
Learn to disconnect
Unplugging internet can be a tough task especially when at home. But you need to know when you are starting and finishing your daily tasks.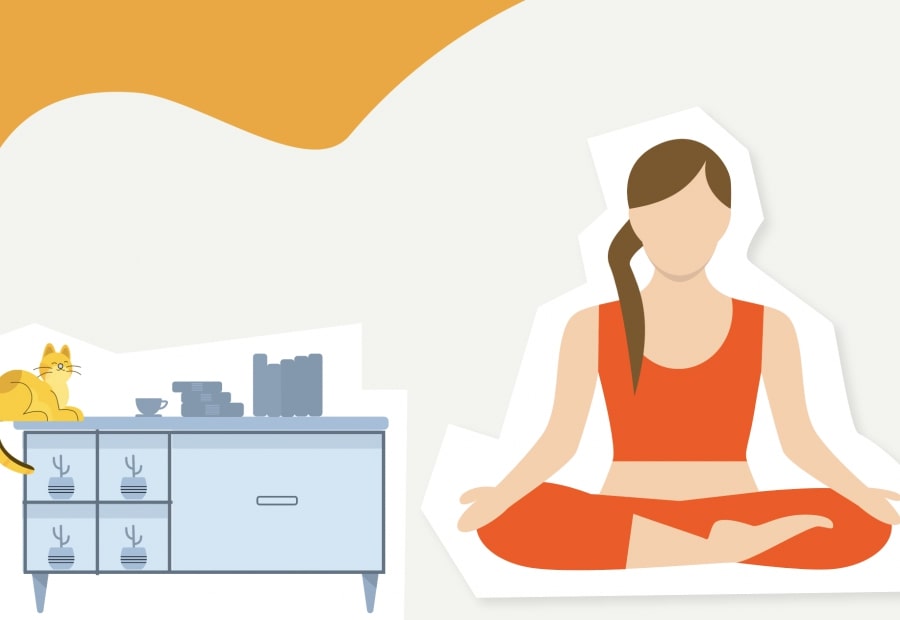 So, this is the only way to prevent saturation and frustration, thus enabling you to keep working through your everyday routines with motivation and strength.
Maintain a positive attitude!
It is essential to maintain a positive attitude, focusing on the here and now, and what motivates you to keep moving forward in your day-to-day life. But there are some of you out there who have never had to work from home and believe us, there is a way to work from home (WFH) successfully.
This is sure to be a complex period, but these are the challenges that define us as people, so take heart and keep moving onwards!
Act as if you are going into the office
Working from home once in a while is a luxury for some and most people are excited by the prospect. However here we are presented with the reality of working from home being imposed upon us as a full-time obligation.
Have a Healthy to Do List
Structure your day, when you are working from home you have to be your own manager and therefore you have to manage your productivity (and potentially those in your team if you have to manage others).
At the end of each day, write your to do list and goals for the next day so that you have clarity/ focus and you do not have to waste time in the morning.
Feasibly without office-based distractions you may actually be more productive!
Think Like an Entrepreneur
As the Corona Virus pandemic affects the global economy. Believe that it is on each of us to look at how we add value to our organisations, teams or suppliers.
Think – what you can do to define the problems and seek out the solutions to help your organization to stay above water. It is on all of us to go over and above, to reunite to make sure the business survives.
Thinking 'entrepreneurially' as it is vital to have an entrepreneurial mindset within your career. And therefore, looking at your programme, project as if it is your own business. What would you do to help, think how you could add value – if your job was on the line how would you approach each problem? This current pandemic calls for more than 'thinking outside of the box', it calls on us to throw away that box!
You might even find that you are able to increase your productivity at home and have more meetings without the office distractions. But then we need to consider the at home distractions as well.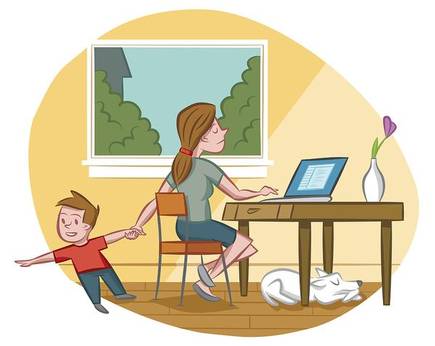 Accept the Distractions
You are at home so there will be a myriad of distractions that you are faced with:
The Doorbell / Deliveries
The Washing
The Kids
The TV
Social Media
The Partner
Let's accept that some of these distractions can be prevented and some are inevitable and the distractions are a reality. So long as they are not taking over the whole working day.
"There is an organisation stating online that if children are coming into the room where you're working from whilst you are on a video call. Then let them say hi! Now this might not be acceptable in the average industry but considering this situation. If the schools are closed you have a good reason for your child being at home. Try to adapt and explain to your children as much as possible what your working hours mean- but children will be children. Still if your company understands then even better."
The others, don't ensue a storm just because you are home. As a good work schedule with clearly defined breaks will make some allowances for some of the above.
With that said try not to absorb yourself in the TV or social media. As it isn't productive and really you want to prove to your organisation that post Corona Virus you can be trusted to continue to work from home on occasions.
Learn New Skills
There are several ways to learn new skills it can be – cooking, music, painting, etc. But to enrich your skills it should be something which will add something to your professional front to. So, that post lockdown you can make use of that. Sitting at home and learning while working is a tough thing though. Still there are many professional certification courses available to help you boost your career. So, enroll yourself and become a certified candidate.
Get Some Exercise
Nothing can replace the fresh air (if you can find it), if you are used to a daily commute you may also be used to a little walking, cycling etc. so where possible try to feed a little of this into your daily routine. Even if it is a walk around the block, in your garden or to your local stores.
If you are working from home and struggling with the feeling of isolation, remember to reach out to others. I am sure they are feeling the same!
Learn and become a Certified Professional.