Are you all ready to prepare for HR Audit, or finding a study plan, to start your preparation with? No need to worry! Whether it is for a professional agency audit, or just want to be ready for an unannounced visit from the department of labor, in this article you will find the best way to understand HR audits and how to prepare for it.
Basically, the field of Human resource audit focuses on examining the compliance of HR policies and procedures. Moreover, it can help in diagnosing issues by finding the right solutions. Also, HR audits are used to identify if you are doing right and, help you improve inefficiencies, and reduce costs. However, in this article, we will talk more about the HR audit and its preparation methods. But, before that let's get into the basics of HR audits.
What is an HR Audit?
An HR Audit is an inclusive method to review the human resources policies, procedures, documentation, and systems for identifying needs for improvement. However, during an HR Audit, an outside expert will assess compliance of your business with the ever-changing rules and regulations. Further, there are benefits levels of the HR auditor related to company goals, strategy, and business results.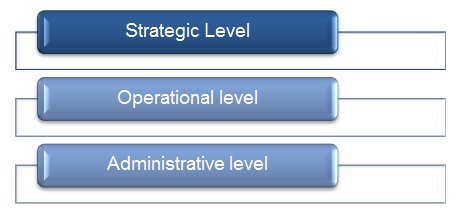 We will now illustrate the benefits of HR audit at different levels are,
First, at Strategic Level
Firstly, it identifies the contributions of the HR department in the company and makes the HR function business-driven.
Also, it reveals the ways to nourish its impact on achieving company goals.
Lastly, ensuring objective data and information needed for the company's strategic planning.
Then, at the Operational level
In this, there is an alignment of HR goals to corporate the strategies and goals.
Then, developing and improving the professional image of the HR department.
Also, explaining the HR department's roles, and responsibilities with encouraging members for more self-confidence in performing functions.
Lastly, at the Administrative level
Here, it provides specific, measurable and verifiable data of the current state of the function.
And, ensuring timely agreements with legal requirements, company and professional standards.
Lastly, reviewing the HR information system and also, employee's files, records, registers, and information.
Who should go for the HR Audit role?
The HR Audit role is best suitable for,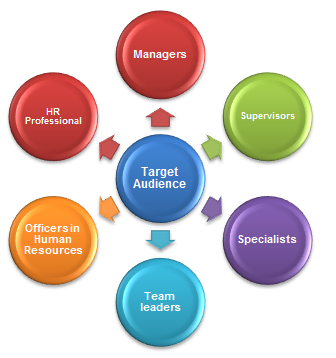 Next, we will talk about why an HR audit is needed and how it works.
Why there is a need for HR Audit?
In an effective workplace, an audit is the very first step for many companies. That is to say, an audit results in performing more effectively, by reducing costly turnover and retaining great employees. Thus, Human Resource Audit is applied so that the company follows the legal tasks and regulations. Further, there are various approaches related to the HR audits, let's understand about it.
Approaches to Human Resource Audit
There are five approaches in the HR audit which are as follow,
The comparative approach: In this, the competitor company is set as a model and there is a comparison of results with a particular company and industry.
Compliance approach: In this approach, the auditors check the past experience of the company and confirm whether these actions were as per the industry standards or not.
Management by Objective Approach: For every company, there are certain goals and the entire work is focussed on achieving these goals. However, the management by objective approach focuses on whether the performance is as per the goals or are there any deviation.
Statistical approach: In this, the company provides all the information to form the statistical measures.
Outside authority approach: For this, a standard is set by the auditors and the comparison will be done accordingly.
Now, in the next section, we will understand and learn the ways and concepts for HR audit preparation.
How to prepare for HR Audit Exam?
Firstly, the most important thing you have to keep in mind for human resources is to stay calm and focused. As the main aim of the HR audit to successfully completes the task that includes – ensuring legal compliance, helping in improving competitive advantage, establishing efficient documentation and technology practices. Further, it also does tasks like identifying strengths and weaknesses in training, communications and other employment practices.
If you are preparing for the Certified HR Audit Professional Exam, then pull up your socks as it is a broad method for evaluation of human resources policies, procedures, documentation and systems of organization, for recognition of improvement and enhancement of the HR function.
Moreover, passing the exam requires a lot of understanding of the HR department and the basics of audits. And, also there is a requirement of good study patterns and learning resources to achieve your goal. To understand this better, let's know about the concepts and learn more about it.

Overview of HR Audit Concepts
For every exam, it is important to get an understanding and basic knowledge about the topics to get familiar with it. Moreover, the exam course outline for Certified HR Audit Professional is the most important thing that will help you a lot during preparation. Also, for the role of HR Audit professional, there is a list of topics provided to help you in your studies. The topics covered include,
First Topic – The basics of HR Audit
Second Topic – HR Audit Dimensions
Third Topic – HR Audit Methods
Fourth Topic – Audit of HR Systems
Fifth Topic – Audit of HR Strategies
Sixth Topic – Audit of HR Competencies
Seventh Topic – Audit of HR Culture and Values
Eighth Topic – HR Impact and Alignment
Most importantly, there is a need to understand the topics given above to get familiar with the exam concepts. However, to get more knowledge on this you can take help from the certification and training providers to get an advantage. The reason behind this is that with a valid training provider like Vskills – India's largest certification body, AIHR Academy, People Analytics, etc you will get many helpful resources. Moreover, you should look for learning access with the bulk of practice test questions and expert assistance to solve your queries.
Effective ways to become a successful HR Auditor
For an Auditor, it takes time, discipline, and the objective human resources for conducting audits and this requires good understanding. However, there are various steps to achieve a successful audit.
Firstly, determining the scope this means how you want to evaluate and investigate your effectiveness and competence in your current operations and practices.
Secondly, developing a plan. In this, there is a preparation of a project plan outlining the type of HR audit you want to conduct, identify the goals, milestones, and timeline.
Thirdly, collecting and analyzing data. That is to say, there is a collection of all applicable documents and forms in use currently and document processes, procedures, and systems.
Then, utilizing standards and best practices. That means the research needs to include industry standards and best practices for the organization. However, it is important to know the metrics and other factors.
After that, Preparing a report. After collecting and evaluating the data, document current state, gaps, and findings into a summary report. In this report, create a prioritized list of the actions that need to be addressed, the actions to be taken and the desired outcomes.
Lastly, developing an action plan. And, once you have the direction and it's time to prepare an action plan to execute the proposed changes. Moreover, it's the best practice to consider the available resources and ensure that the plan is realistic and achievable.
Develop your Studying Plan
After covering all the basic concepts and knowledge related to human resources. The next important thing that comes is Practicing. That is to say, practicing for the exam using practice tests is the part that you have to give the maximum time. So, to perform well, you have to practice as many questions as possible. And, if you want to have access to practice questions then, there are many training providers that offer a bulk of HR Audit Practice test questions. So, you can use them for practice.
Moreover, you need to put in a lot of effort and hard work for this. Human resources auditing is about understanding the idea and needs of an organization. So, it is required to plan your study accordingly by gaining practical knowledge about it as well.
Value of Human Resource in the Industry
According to global human resource management, the market size was valued at USD 14.68 billion in 2018 and is expected to register a growth of 11.0% from 2019 to 2025. As HR processes have a rapid boost and as a result, human resource management solutions has given access to the professionals to perform traditional HR activities in a short period of time.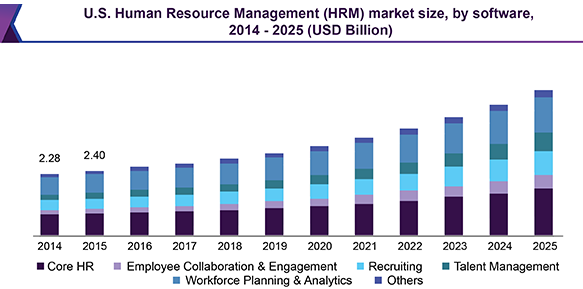 Moreover, the main focus in HR is on attracting the right candidates, retaining human capital, aligning organizational strategies with individual goals, and managing their human resources in a manner to have good organizational growth.

Job Opportunities for HR Top Recruiters
"It takes a lot of effort to strike the right balance between finding someone fast, and finding someone great."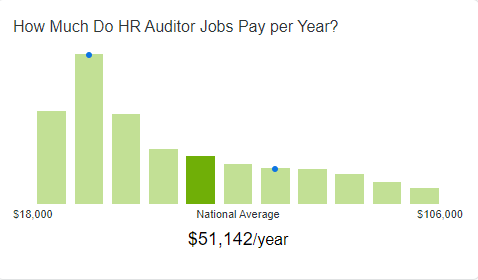 Some of the top companies hiring HR auditors include – J.P Morgan, HCL. Collabera, Wipro, Elements Global Services, Deloitte and many more
HR Auditor: Major Objectives
For an HR auditor, there are various objectives that need to be completed. These are,
Firstly, the performance review of the Human Resource Department and its relative activities to examine its effectiveness.
Secondly, to identify the gaps, irregularities, short-comings, during the implementation of the Policies, procedures, practices, directives, inside the Human Resource Department.
Then, to recommend the measures and finding the right steps to fix the mistakes for future guidance. And suggest the effective performance of the work of the Human Resources Department.
After that, to evaluate the personnel staff and employees with reference to the Performance Appraisal Reports. And, then suggesting suitable recommendations for improving the efficiency of the employees.
Lastly, evaluating the job positions that include Human Resource Managers, Executives, Administrative Officers, and Recruitment Officers, to check if they have implemented the directives and guidelines of the Human resources in their Departments.
Summing up
In today's growing market segment, it is important that companies should understand what it takes to recruit and hold on to qualified employees and develop managers to be true leaders. Moreover, building an effective workplace culture is necessary to have well-thought-out department policies and practices in place. And, here Audit plays an important role. As the auditing can help in improving the department's image and contribution to the company. Moreover, it helps in determining the how, what, where and when to effectively manage the workforce with planning major organizational change programs. So, this can help you a lot in having a bright future and a good career. So, prepare well for the exam, and do share your doubts and queries if you are having related to this exam. All the best.


Learn and enhance your skills to become a Certified HR Audit Professional. Try hundreds of HR Audit Free Practice Test Now!