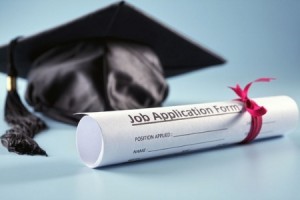 The question puzzling most students pursuing graduation is whether after graduation they should go for higher education or do a job for high-end experience. Well, it is not a black and white situation completely. The decision is very personal and should be taken after considering several factors like one's aspirations, passion among many others.
Higher education helps one in specializing in a particular field and broadens one's horizons in it. It thereby opens up good lucrative job opportunities because even the employers would prefer someone with specialization over someone without it.
But it is also important to note that getting into a higher education program without clarity on why we are pursuing it can be a wrong step. So, if one wants that clarity, then one may go for a job and get that necessary clarity. Also, the better educated you are, chances are you'll get a better job!
Going for a job after graduation, on the other hand, can make one understand the needs of the corporate world and then one can pursue higher studies accordingly. Our higher education system focuses majorly on imparting theoretical knowledge and therefore choosing work experience before can equip a person to get practical experience which employers look for today. Also in today's competitive world, experience gives the edge to a person. One may later go for higher studies when monotony begins to set in, as that'll be a good change.
Whatever decision one makes should be made keeping in mind one's interest, financial condition, family support, and long-term goals. In both higher education and job, one is learning only. In one there's classroom study and in the other practical learning. One should think properly and then decide as to what is appropriate to the achievement of their goals. Good luck with your decision! 😀