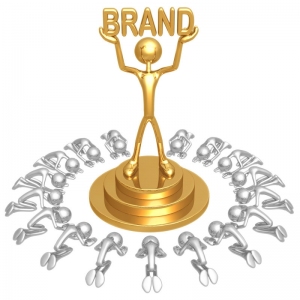 It is that time when the brands are ruling the world, I mean literally! Just think and look around. You'll see that brands are associated more with status today than just quality alone. Because non branded goods have good quality too but do not serve much to our status in the society. That is the reason why only that branded MK bag in your hand can give a boost to your status and ego, right?
So, it won't be wrong to say that brands have power. Power to define who you are, what you stand for and much more! That is the reason why more and more people are slowly becoming brand conscious.
And kudos to the marketers, who are marketing their brands so well that we almost forget the core product and relate it majorly to the product name of these brands. Say coffee, and you'll think of Starbucks, Ccd etc. I mention instant snacks and you think of Maggie alteast once, think of cosmetics, and you'll immediately name Lakme, Garnier and the same. It's because these brands have registered a strong place in our minds that we relate to these almost effortlessly.
So, one can say that the brands have captured our minds to the very best, be it international or Indian brands. Great job, brands :p
Click here for government certification in Brand Management and Marketing