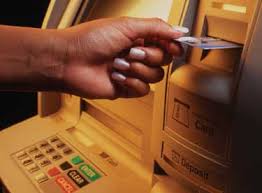 By the time we enter our teens,most of us are prepared,willing and excited to be economically independent and have a bank account solely in our names.But we often end up opening wrong accounts and we may regret it later.So why not be cautious from the very beginning.Here are a few tips on how to check a bank account whether it is really worth it or not.
1.NO PAYMENT OF MONTHLY FEE-
You should get an account where you don't have to pay a monthly fee or where you can avoid it An example of this can be direct deposit.Some banks provide incentive to maintain both your savings and retirement account with them.But its recommended that savings and checking account should be kept separate so that you can control your urge to use savings for daily expense.
NO REQUIREMENT FOR MINIMUM BALANCE-
A good bank account shold not have any minimum balance requirement.Money should be kept safe earning pretty much no interest.
NO LIMITATIONS ON THE METHOD AND NUMBER OF TRANSACTION-
You should be able to deposit,withdraw or tranfer money any number of times as you like and in any manner you like without thinking of incurring charges.
FREE ACCESS TO ATM-
Its always preferable that your bank has large network of ATMs or it reimburses fees imposed by other banks.
USING LATEST TECHNOLOGY-
You should be able to perform banking operations like paying bills,checking account e.t.c. online and through your mobiles also.After all,this is the era of mobila and online banking.Banks can also have their personalised apps so that users don't have to go to the bank branch at all.
6.COMPETITIVE INTEREST RATES-
Your bank should have competitive interest rates or we can say interest rates should be competitive in relation to inflation.
I hope next time you will keep all these simple points in mind while opening your very own bank account.
Click here for government certification in Accounting, Banking & Finance