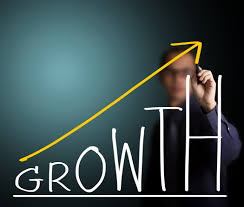 Growth has no limits; What is your opinion?
RBI recently permitted 2 non – banking financial institutes to enter into banking sector. One of the fortunate institutes is Bandhan financial Services. The bottom-line that supported this company to score up among the applicants was a motive towards financial inclusion. Bandhan as an institute provides loans to poverty women.
So, India as a nation that presses on financial inclusion provided license to this institute in order to help poverty women and also in order to help out financial inclusion activities.
Bandhan is currently involved in activities to settle in the banking sector. Bandhan being a child for banking sector focuses on gaining more deposits in the initial period which will further be followed by providing loans. As microfinance companies are not allowed to take up deposits, bandhan has no deposit base but holds Rs.8500 crore as advances. Bandhan wishes to focus more towards south India and has decided to start with 600 branches include onsite ATMs.
ICICI bank came out with innovative ideas to increase ease of banking for customers, which includes shaking hands with social media sites for fund transactions. India is being respected as a nation that receives maximum amount of remittances in the world as huge amount of citizens stay in abroad. So, to facilitate remittances transfer ICICI bank has entered into mutual understanding with UAE Exchange. Money transfer can made to any ICICI bank account in India through 135 UAE exchanges, available for 24 * 7 and 365 days. A SMS will also be sent to the sender as a confirmation regarding the transfer. "Consumer becomes the king in the world of business".
Click here for government certification in Accounting, Banking & Finance