Golden rules of investment
5 rules that should never be broken if you want to be rich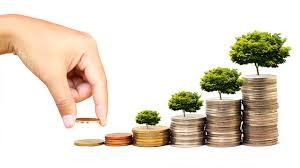 INVESTMENT- It's one way to earn profit and make more money but most of us (including me) fear to loss, but being the owner and spender of our money we really need to come-over this fear. As Successful investing is tricky and requires a great deal of expertise and understanding of current trends and market.In that case we really need to know what we can do in order to get fruit-full result from our investment.
There's lots of investment advice out there on the internet ,but these are the five things that we should know in order to get best return from our investment.
"RISK COMES FROM NOT KNOWING WHAT YOU'RE DOING"
1.Don't invest in anything you don't understand :
Understand the tax implication of your project
Take the guidance of a financial advisor and broker as they know best about the market conditions.
good financial advisor will help you get best financial return from your investment.
Broker might help you to get -BEST INVESTMENT PRODUCT according to your wealth status and market conditions.
Don't invest unless you know inside and out of that product.
Apart from all the advice ,try to get into that investment which is somewhat favourable to your working field.
"DON'T PUT ALL EGGS IN ONE BASKET"
2.Diversify:
Diversification of your portfolio by investing into various project is very important investing all your money in a single project .
Diversification reduces the risk of loss
TRY to invest in those product which are substitute of each other for example tea and coffee.This is so because loss in one product might lead to the profit in its substitute product .
TRY to avoid investing in complementary goods : loss in one product might cause loss in its paired or complementary product .
Invest 5% of your money in any stock or bond and only 20% in any one segment.
"PRICE IS WHAT YOU PAY AND VALUE IS WHAT YOU GET"
3.Insist on dividends:
Never buy a security that doesn't pay a dividend or a bond that doesn't yield interest.
Don't let someone live in your spare room for free.
"THE FOUR MOST DANGEROUS WORDS IN INVESTING ARE– this time is different"
4.Don't believe the hype:
Stocks tips are often designed to attract the investor , they are usually a bunch of hype. so think twice before you follow them.
Pick a strategy and stick with it.DON'T jump from one strategy to other with the changing market condition.it might lead to a loss.
Trust your gut and you money manager.
Ask your broker to interpret the financial data on various product in easy language instead of showcasing it with all the hypes.
Remember your mother advice: if it's good to be true ,it is.
" TIME IN THE MARKET IS MORE IMPORTANT THAN TIMING THE MARKET "
5.Don't be greedy–Adopt a long term perspective:
You need to follow "B and H"-buy and hold.
Don't sell-out your stock with every ups and down of the market.
Large profits in short term might attracts you but long term view is must for investor.
Short term trading might give you return but keep in mind you are a investor not a trader because trading and investing are two different things
IN LAST -START SIMPLE : THERE ARE LOTS OF INVESTMENT OPPORTUNITY IN MARKET BUT TRY TO GET IN- TO THAT INVESTMENT YOU ARE FAMILIAR WITH.
Click here for government certification in Accounting, Banking & Finance