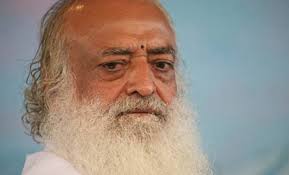 'Godmen' or religious gurus are often the charismatic rock stars in India. They have a high profile presence, thousands of devout followers, incessant wealth and are capable of influencing mass opinion. Their followers are impressed by their Godmen proclamations of possession super natural powers that have the ability to heal and influence future events. From a business perspective, India is the best market for a Godman. No other country provides the market which India does. No fancy degree required, low cost investment and no family influence. Because of their immense following, they are often courted by the nation's top politicians to leverage their influence on the masses. However, despite their demi-god status, they have been regularly criticized by certain quarters. Especially after the recent episodes of monetary fraud and sexual violence against their followers. However, going forward, it is unlikely that their influence will subside.
The origin of Godmen or religious leaders can be traced back to the guru-shishya tradition of Hinduism. As there is no centralized established religious authority, people tend to follow such personalities. Many of these Godmen acknowledge, that they have had a Guru themselves. While there have been noble religious leaders like Vivekananda, Dayandasaraswati who have lifted society, there have been a fair share of not so noble ones. Taking in consideration, the most prolific of all, Baba Ramdev, is a television icon. A farmer's son whose formal education ended at age 12, Mr Ramdev shot to fame through broadcasts of his yoga sessions and testimonials of devotees who swore his exercises had cured them of several ailments. He now presides over a herbal medicine empires and trusts whose assets apparently exceed dollar 250 million.
The massive fan following of these religious leaders can be attributed to our social conditioning and belief in a greater supernatural force. Hindu scriptures have often been filled with magical ceremonies and belief in paranormal. Even in contemporary times, whenever their is despair or any complication, the Godman is seen as the solution to all problems. Even in a country with over 200 million internet users.
Although religious Godmen have ruled the masses fir many decades, they have their fare share of critics. Numerous NGO'S and self help groups have often tried to expose such leaders in their areas of operation. Such groups often mimic the demonstrations of supernatural power undertaken by Godmen, such as walking on coal, producing sacred ash from thin air, exploding stones from mental power or turning water into blood. The poorest and the helpless have been at the receiving end of such practices. The media, in particular has criticized religious Godmen for taking advantage of poorest of poor or torturing and killing of women.
In a recent incident, Asaram Bapu, the 73 year old Godmen has been arrested on charges of sexually assaulting a 16 year old girl during an exorcism. He has been embroiled in other allegations including land grabbing, womanizing and practising black magic, especially after the deaths of two young students whose bodies were discovered in a creek bed near his ashram.
Therefore, given our social Babbage, cultural upbringing and deep belief in religious Godmen, it is unlikely that the trend of Godmen being put in the top of a sacred pedestal will easily reverse in the years to come, but with the increasing media attention and stringency shown by the judiciary, it might get difficult for some of the ill intentioned Godmen to blatantly rule the masses.
Click here for government certifications