Companies are always concerened about the way the world recognize them, i.e., a company's reputation is a major concern. The major and moreover the most foremost thing a company would want to work or develop on is the infrastructure of their building. They work on organising the people, places and processes within a building environment, with the ultimate objective to create the most welcoming environment for employees and boost the productivity and efficiency of the business as a whole. Therefore, they are hiring professionals in the facility management department to help grow their business.
The facility management experts manages the security, maintenance and assistance of work structures for satisfying the requirements of the association. They plan and correspond all the installations as well as inspect buildings' structures for determining the necessity for repairs. Moreover, according to the International Facilities Management Association, facilities management entails the "coordination of individuals, location, operation, and technology." Since this is such a wide term, professionals interested in a career in facilities management have a lot of choices.
Therefore, we've tried our best to present you with the best knowledge we could about facility management and the career opportunities and scope it holds with it. One cannot deny that this is a diverse field that is always in demand, pays well, and has a fairly minimum barrier to entry. As more and more buildings and businesses are starting up around the country thus, this is the perfect time to divert to a rewarding career in facilities management.
Roles and Responsibilities of Facility Management Expert
Reviewing software requirements.
Preparing test scenarios.
Executing tests on software usability.
Analyzing test results on database impacts, errors or bugs, and usability.
Designing reports on all aspects related to the software testing.
To work with software developers and project support teams.
Carrying out stress testing, performance testing, functional testing, and scalability testing.
Monitoring different applications and software systems.
Overseeing cleaning, catering, technology, and other facilities.
Overseeing multi-disciplinary teams of employees that include cleaning, maintenance, grounds, and security.
Maintaining financial and non-financial records, as well as analyse and forecast data.
Skills required to become a Facility Management Expert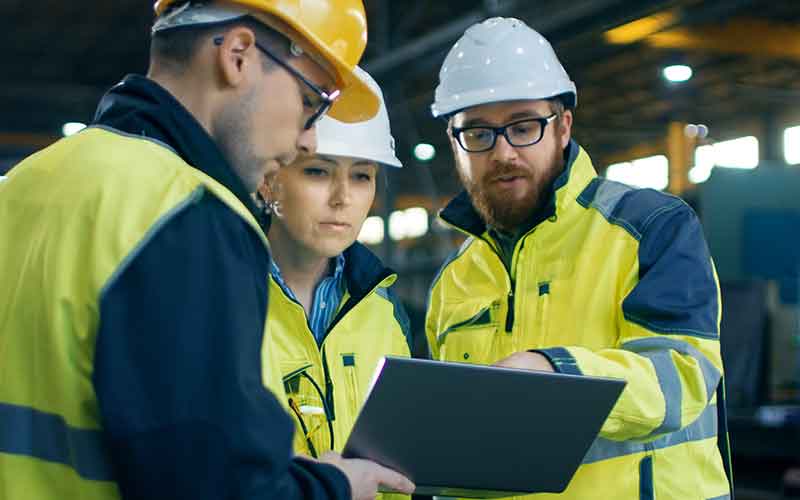 We've listed some of the impressive skillsets required by these professionals and these will make your journey easy and steady. Some of the skills are:
General maintenance, time management, budgeting, communication, and problem-solving skills.
Knowledge about safety precautions and the government's environmental regulations.
Administration skills.
Knowledge of economics and accounting.
Ability to remain calm in stressful situations.
Ability to accept criticism and work well under pressure.
Latest trends in Facility Management
In the present scenario, almost every person has access to technology and looks for easy solutions to make their life easy. People look for more digitalized ways that offer them more convenience and comfort. Since the constant increase in the demand for facility management, we've discovered new trends that will offer you insights and help you review your goals. Therefore, let's have a closer look at some of the latest trends in facility management.
1. Sensor Technology: This IoT technology has helped facility managers to communicate their operational and health status without human intervention. Moreover, the advancement in sensor technology has presented wireless devices with short or no configuration and supervision effort that can be deployed in minutes. It is used to collect data for many aspects of any given commercial building.
2. Data Analytics: Facility managers have access to a wide range of data that is used to make decisions in operational savings. Recently, building management systems are supplemented by different data analytics platforms. This provides a deep understanding of what is happening in your buildings. This insight helps owners and occupiers identify warning signs and enables them to prevent operational and safety issues.
3. Cloud-based Data Collection: Using Cloud-based Data Collection helps to simplify data collection, as facility managers. Cloud-based solutions will propose access to data. Multi-tenant platforms with project-based access control to individual building assets are key features to be expected of any modern cloud-based solution.
4. Digital Workplace Services: Given the recent pandemic, digital workplace services are shifting from being experience-driven to living essential for health and safety. Moreover, many companies are shifting to a global labor market to ensure that the delivery experience is broader and offers exceptional workplace experience.
Career Prospects in Facility Management
Understanding the importance and the great demand of Facility Management, it is really necessary to choose the correct study path to persevere your dreams. The internet is loaded with various online certification courses but deciding the best for you that feeds all your requirements is an essential step to take. Therefore, we are here along with our experts who conduct special research and analyze data to bring you the best jobs and career opportunities in Facility Management in 2022.
1. Cleaning
Janitorial and groundskeeping processes are required for the establishment of architectural value, which affects property value and the morale of those who work and visit the site. A safe work climate is often assisted by clean environments, garbage disposal, and plumbing. These professionals also perform more specialized tasks, such as window washing, which may often be outsourced to particular vendors.
2. Hardware Inspection & Maintenance
Facility management experts are also responsible for maintaining the entire office. They ensure that the office operates perfectly like the smoke alarms in individual rooms and maintain the entire elevator system. This profession entails keeping a close eye on regular inspections and making quick restorations and communicating with a vendor to ensure the work is completed.
3. EHS: Environment, Health, and Safety
This field is responsible for the designing and upkeeping of environmentally pleasant, endurable workplaces that facilitate safe and fair working conditions. For example, the employees who have access to clean air fall under EHS. Moreover, workers in this field must keep up with growing local and nationwide laws and guarantee that their facility complies with them all.
4. Space Management and Migration
Accumulation of spaces, growing and falling staff counts because of busy contractor seasons, or relocation to new buildings are all common occurrences in offices. Without proper preparation and helpful Computer Aided Facility Management (CAFM) software, this would all be an expensive disaster. Therefore, this field is a great opportunity for those who want to enter facility management.
5. Transportation
Facilities managers are needed to participate in the preparation and implementation of transportation strategies on larger campuses. It's an essential discipline in facilities management because it concerns moving crucial personnel around a facility and transporting equipment to a reasonable position.
Average Salary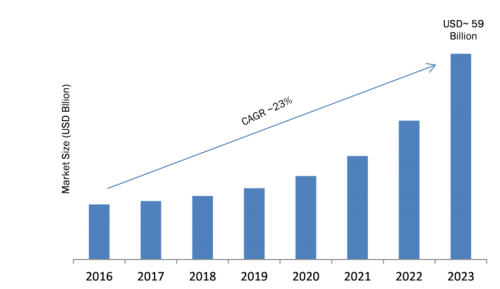 Workers at Facilities Management earn an average salary of INR 19.9 lakhs, ranging from INR 10.0 lakhs to INR 52.3 lakhs based on different profiles. Also, facilities management professionals have an immediate effect on an organization's financial health by minimizing harm and increasing efficiency. Moreover, it is very clear that increased working experience will help you achieve better salary benefits and will increase your chances of getting a promotion.
Market Demand
According to current statistics, facility management experts are in huge demand. Almost every public and private companies need facility managers for their maintenance or facility management departments. Moreover, due to the advancement in trends like flex work, hoteling, agile workplaces, smart buildings, and distributed teams, there's a growing demand for these experts who can keep the workplace together and make them function.
This is a very lucrative career option that will actually help you thrive in your career. And, due to the shortage of such professionals there are large number of vacancies available in private and public companies. So, this is the right time to pursue a career in facility management.
Career Path to Follow
Due to the increased demand of these professionals it is equally very important for you to ensure that you are eligible. You are required to have a bachelor's degree in Business, Engineering, or equivalent professional level experience along with 3-5 years of experience in facilities maintenance or equivalent related functions.
We've discussed everything about Facility management but the major part includes the career path that one should follow to begin their career in this field. Don't worry we have the right solution for you! You should begin your career by taking up online courses and some Practice tests to build your confidence in this field You can take up our very famous Certification course on facility management, Certified Facility management expert, which is recognized by the Government of India and will add value to your resume and increase your career opportunities as well.