The advancement in artificial intelligence and machine learning is taking the world to the next generation. AI and machine learning are the simulations of human intelligence processes by machines, especially computer systems. Artificial intelligence is a wide branch of Computer Science that deals with developing smart systems having the ability to perform business tasks and machine learning is the sub-field of AI. ML helps to build automated systems that can learn by themselves.
 Artificial Intelligence and Machine Learning have transformed the world with their regular advancements. An online study shows that Machine Learning developers, software technologists, and data scientists play the most demanded role in artificial intelligence. Moreover, the products of the new AI revolution are self-automated vehicles, robot assistance and digital disease diagnostics that will affect our living. AI and machine learning have also proven to be highly lucrative in terms of high salaries and new opportunities. Hence, making it one of the best career choices all over the world.
Therefore, looking at the importance and the need for proper guidance for any beginner. We along with our experts have tried our level best to present you with the latest and updated information in the form of this informative blog on the scope and career opportunities of Machine Learning and AI in 2022. Let's take a deeper look into this topic and discuss some of the most fascinating and trending career opportunities in the world.
Roles and Responsibilities of a Machine Learning and AI Professional
Some of the major roles and responsibilities of these professionals are listed below:
Solving problems related to Artificial Intelligence (AI) and the techniques used to make AI solve problems.
Researching techniques in computer science.
Supervising learning, learning models, unsupervised learning, neural networks etc.
Researching and implementing ML algorithms and tools.
Designing ML systems.
Learning and exploring the fundamental techniques in machine learning.
Discovering how to solve different types of problems using machine learning.
Developing algorithms capable of learning, analysing and predicting future events.
Skills required by these Professionals
Let's have a look at some of the most in-demand skills required by machine learning and AI professionals. They are:
Programming (Python, Java, SQL, R, etc).
Understanding of data structures.
Deep knowledge of mathematics.
Data mining and visualization.
Software engineering.
Strong problem-solving skills.
Deep understanding of machine learning algorithms.
Future Scope of Machine Learning and AI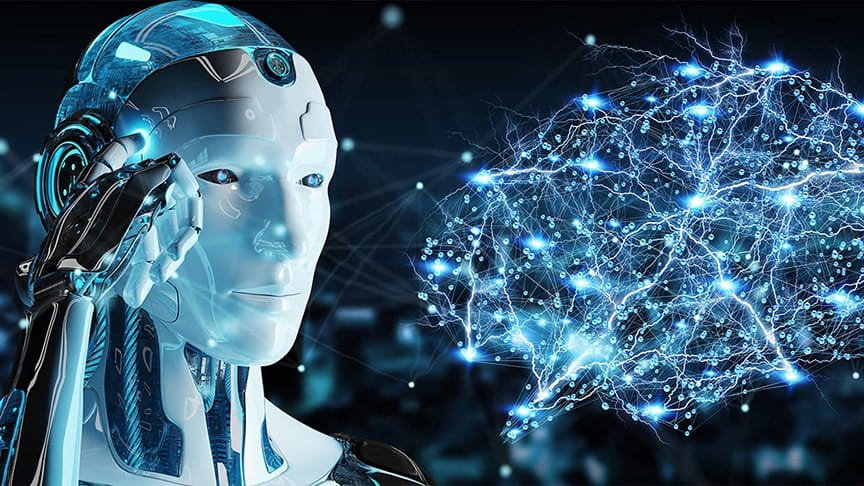 The scope of machine learning is now expanding to various sectors including banking and finance, businesses, information technology, media, and entertainment. The demand for machine learning is increasing as compared to other fields in terms of competency as well as job opportunities. According to statistics, there will be around 2.3 million jobs in the field of Artificial Intelligence and Machine Learning by 2022. Therefore, the scope of machine learning is extremely high in terms of salary and the number of jobs. Thus, it is a good option to make a lucrative career in ML by becoming a Machine Learning professional. In the coming future, the automotive industry, robotics, quantum computing, and computer science is going to flourish and thrive immensely.
Artificial Intelligence is a very promising field that tends to rise in the coming future. The potential this field holds is immense and is highly being used by industries such as IT, manufacturing, automobile, etc. The abilities of AI are yet to be explored by other sectors which makes it a very growing and in-demand sector at the present. AI holds numerous technological tendencies like self-improving algorithms, Machine Learning, Pattern Recognition, Big Data, and many others. Moreover, it is predicted that over the next few years, there will hardly be any industry left untouched by this powerful tool. This is the reason why AI has so much potential to grow. Thus, some of the major sectors that are using AI the most are banking, healthcare, medicine, cyber security, business, education, finance, manufacturing, etc and making it one of the best career choices of all time.
Career Opportunities of Machine Learning and AI
1. Data Scientist
This is one of the best career choices that you'll ever make if you are interested in the field of computer science and technology. This field is an intersection of mathematics, computer science, and data analysis. One of the most in-demand as well as a growing sectors in today's world. The major responsibility of these professionals is to focus on the collection, analysis, interpretation of the data and the development of successful solutions for market issues. Overall, this is the best career choice to make that will help you boost your professional life.
Average Salary: INR 6.98 Lakhs per annum
2. Machine Learning Engineer
Many companies are in great need of machine learning professionals due to the increased demand and competency in the market. These professionals are skilled engineers who come with applications, language analysis, statistics, math and more. Moreover, you are also expected to have good programming skills in Python, R, Scala and Java. Overall, this is a very good option to start off your career with in the Machine learning and AI sector.
Average Salary: INR 7.5 Lakhs per annum
3. Research Scientist
A research scientist's salary is normally very high, and companies are recruiting individuals with a strong AI background. It is quite clear that in the following decade, the value of researchers won't decrease. These professionals work deeply to study machine learning, AI, and computational intelligence systems. If you are a PhD or a master's degree holder then this line is for you. Also, you should also be prepared to work for long hours and be ready to handle the responsibilities very smartly.
Average Salary: INR 8.9 Lakhs per annum
4. Business Intelligence Developer
If you are from a computer science, mathematics, or engineering background then this is the exact field for you. These professionals come up with various market patterns by analysing large data sets. Moreover, they're highly paid and the trend in the market is growing every day. Also, you're expected to have good problem solving and intellectual ability to take up this job.
Average Salary: INR 6 Lakhs per annum
5. AI Data Analyst
The major responsibility of this professional is to procure, prepare, cleanse and model data using machine learning models and new analytical methods. They also create design and data reports to help stakeholders make better decisions. Moreover, having hands on excel and the knowledge of regression is going to be very beneficial for you. There is a very steady demand for AI data analysts, but their future cannot be determined.
Average Salary: INR 2.2 Lakhs per annum
6. Big Data Engineer
If you are interested in technology and trying out new techniques in every work you do then this job is for you. A Big Data Engineer's job is to build an atmosphere that allows business processes to intercommunicate effectively. To develop a career in AI, you'll need to learn programming languages like Python, R, and Java. In comparison to other AI jobs, a big data engineer would pay well. Moreover, if you hold a PhD in Computer Science or Mathematics then you'll be given higher priority for the position. It is self-evident that becoming a Big data engineer will help one advance in one career.
Average Salary: INR 7.4 Lakhs per annum
7. Robotics Scientist
The future is of the technology and robots play a vital role in the advancement of the technology. The creation and development of robotics will reduce man's work and will help in the advancement of AI. This field is highly expected to grow in the near future and create vast employment opportunities. A robotics scientist's median wage is very high. These specialists plans prototypes builds and test machines, and maintain the software that manages them. Conducting research to discover the most cost-efficient and safest process to manufacture their robotic systems is also a part of their job.
Average Salary: INR 3.5 Lakhs per annum
8. AI engineer
These are the professionals who create, test and implement various Artificial Intelligence models. They are critical thinkers and have efficient problem-solving skills. Having efficient programming skills like Python, R, or C++ are required. Due to the increasing demand and popularity of artificial intelligence, the need of AI engineers is increasing proportionally and hence more and more aspirants are joining this profession. Overall, the pay scale is very good and a very good option to pursue your career in.
Average Salary: INR 8 Lakhs per annum
Average Salary
The scope and career opportunities of machine learning and AI is immense and hence becoming one of the best career option for many students studying in the same discipline. However, the average salary trend of the jobs related to machine learning and AI is astonishing. The salary hike depends on the number of skills and expertise you hold in a particular field. Moreover, having a higher qualification will definitely increase your chances to get a better position in any reputed company. According to statistics, the average salary of a Machine Learning Engineer in India is ₹8.6 Lakhs. Also, the graph above fairly shows that the number of job opportunities and the salary hike is a very good reason to take up machine learning and AI as your career.
How to make a career in AI and Machine Learning?
Stepping into a career that is both challenging and demanding will definitely ask for excellent skills. The path is not easy but is not impossible. This field consists of numerous applications which led to the development of new opportunities almost every day. The adaptation rate of new AI and ML technologies is high. Therefore, professionals who want to take up research and development in AI are providing endless opportunities. AI & ML engineering will produce an immense amount of career opportunities for the future.
But, the basic query that always pop-up in our mind is where to start?
Therefore, to solve this problem we are providing you with the best online certification courses on the web. Vskills is offering Certified Machine Learning Professional and Certified AI Professional online certification courses that will help you begin your career in this field and will give you a clear idea of the topics that need to be covered. The best part is that this certification is recognised by the Government of India so this will add value to your resume as well. We would also like to wish you all the best in your career. Happy Learning!