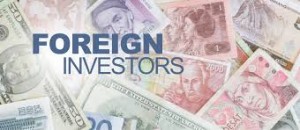 Our prime minister's motive towards every foreign trip is investments.
How these investments differ from investments made by Indians?  What implications do these investments have in our economy?
India, an economy where the cost of business will be less compared to other economies but the support of government is low comparatively. To elaborate the above statement, Indian economy is highly preferred by large players in manufacturing and service sectors as the cost of labor is low, supply of raw materials is highly facilitated and still more  but on the other side the legislations, taxation structure and support from government is not favorable. The latter stood as obstruct for foreign players to enter Indian market.
Foreign players investing directly into plants, manufacturing units, businesses etc are called as Foreign Direct Investments (FDI) and Foreigners investing in Indian share market, Indian equities etc., are termed as Foreign Institutional Investors (FII). Combining these two, in general it is mentioned as Foreign Portfolio investors (FPI). The ceiling limit for FPIs to invest in any company has been raised to 74% in budget 2015- 2016.
When more FDIs and FIIs reach India, it shows the confidence level other countries impart in India. Modi's motive to attract foreign investments falls under the FDI category, where Modi requests large players in other markets to invest in Indian business. By attracting foreign investments, employment opportunities can be generated beyond expected limits, growth rate of India can reach double digit and fiscal deficit can be reduced, which in turn allows public investments in India.
Simultaneously, Modi shows no decline in the effort to attract domestic investments. Domestic investments boost up the economy as well, but foreign investments increases the economy's credits to meet world's standard.
Last year Eveready industries' FII investors grew by 3% which showed a path of hike in equity market for the company. Similarly, after announcement of budget axis bank and yes bank has shown a drastic increase in its market price as there is a lot scope to attract FII investors.
FDI would contribute to Modi's "Make in India" campaign without any doubt.
 Click here for government certification in Accounting, Banking & Finance