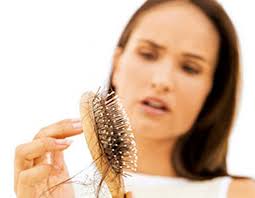 Hair loss is a common problem among both men and women. Improper diet, harmful chemicals contained in shampoos and conditioners and using chemical hair colour are some contributing factors of hair loss. Another factor that plays significant part is aging. Aging reduces the hair grip and make them fall gradually. Early hair loss in adult is another common problem that has been identified. Due to lack of awareness regarding use of chemical dye, gels, hair spray and hair colour most of people are suffering from hair loss. These styling things might give oodles of confidence but have negative affects after that.
Youngster without knowing the consequences move on to get into style, this might be the only reason why they get early hair loss. However with proper diet and avoiding hair styling gels and colours one can easily cease early hair loss. Other contributing factors in hair loss are identified as: Thyroid, Early pregnancy, Heredity Chronic illness, improper food habits, Depression and Styling serums.
Therefore by neglecting harmful chemical colours and gels with proper diet can help to get dreaming hairs. If one is suffering from constant hair fall then treatment is mandatory.
Diet should include essential ingredients like zinc, iron, calcium and silica. Green vegetables, fruits, dry fruits & juices are source of important constituents. Coconut, fish, milk made things like cheese, butter and citrus also essential for hair fall reduction. Do not be harsh to the hairs, could damage the hair strands and may lead to hair loss.