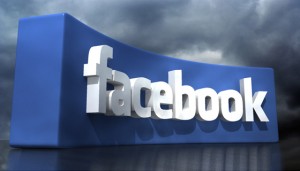 The primary source of monetary gains for Application developers is from the advertisements generated in their applications .Making money from mobile ads in your app require patience and a certain amount of luck. For majority of developers their applications do net get deserving recognition or go unnoticed in the millions of applications available in various stores. If the developers are lucky enough to get large numbers of people to install their apps, they can now provide ads that are more likely to get clicked and provide some income.
Facebook Inc. recently opened up its advertising audience network to let outside developers capitalize on the vast amounts of information it gathers about users in order to provide more targeted ads in mobile apps.
After the initial testing phase and performance improvements, the ad network is open to more developers and marketers, letting them benefit from the personal information Facebook collects, including information shared on its site such as a "Like." It also provides user account information such as age, gender, location, device used, along with information it gets from marketing partners such as e-mail addresses and user activity on other Web sites if they live in the United States.
How to use the Audience Network:
Mobile developers need to install the program's SDK and then place ad units within their apps. Facebook's ad interfaces — the Ads Create tool, Power Editor and the API — will show developers whether their ad is eligible for the Audience Network.
The ad network kicks in when a user opens an app from one of Facebook's developer partners. Code provided by a Facebook SDK transmits a unique identifier from the mobile device to the ad network, which matches the ID to a Facebook account holder and provides ads targeted for that user from one of the site's 1.5 million advertisers.To help deliver the best ads possible, the Audience Network delivers ads in three creative formats: banner, interstitial and native, which match the look and feel of iOS or Android apps.
If you're a developer consider adding you next  app to the Audience Network for better and more targeted ad performance.
Click here for government certification in Information Technology
Click here for government certification in Mobile Application Development