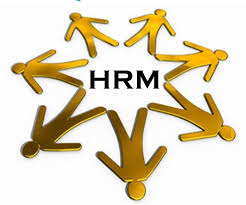 It's about having the right people, with the right abilities, in the right place, at the right time.
Since the 1980s the nature of Personnel Management is undergoing change and personal function is shifting the locus of its focus. Amongst the personal specialists, the term 'Personal Management' is being substituted by that of 'Human Resource Management'.
Originally conceived to handle personal hiring and payments, the function now aligns closely with a company's strategic plan. Th HR Management history is fascinating. The wars usually change the path of Human Resource in organisations and society.
1. Labour Relations
Beginning in the 1900s during the Industrial Revolution, a company's managers tended to treat people as interchangeable. When disputes arose, the mediators intervened to solve problems. Today, this function involves negotiations, administrating collective- bargaining agreements with unuons as well as providing training.
2. Industrial Relations
The rapid development of new industrial approach to work changed the world dramatically. The quick and cheap production became a priority for many industries. The factories hired thousands of workers, who worked up to 16 hours a day. Soon entrepreneurs realised that satisfied employees are more effective and can produce more than depressed employees. Thus many companies started to work upon improving the working conditions of the employees. Also some basic human rights and work safety legislation were introduced by the government.
3. Personnel Administration
After World War II, in the 1940s workers' right and formal rights emerged. During the 1960s, this function evolved to ensure legal compliance. It also included recruitment, hiring, training and assessing workers. Failure to comply with regulations put companies at risk. Personnel administrative tasks focused on completing paperwork to prevent this.
4.  Human Resource
The real evolution began in 70s of the 20th century. The technology and globalisation have changed the rules of the game. It included the application of new theories related to change management, motivation and team building. Also many companies experienced mergers and acquisitions. Additionally, the use of computers led to the rise of automated procedures and Web-based HR systems.
Currently, HR department focuses less on transactional operations of personnel administration and pays more attention to recruiting the right employees, training and developing the workforce managing performance.
The future of HR is bright. The globalisation cannot be stopped because countries collaborate. New technologies will bring other revolutions to offices. It will be about new networking methods and how to make employees know each other.