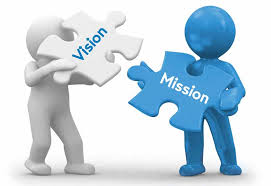 Process of becoming an entrepreneur (continued)
Till now I have written about the basic meaning of Entrepreneurship, its stages,its characteristic and its traits. Now all these things can be better understood and can easily be practically applied it is good to consider some real life examples. So here are the examples of some successful entrepreneurs who exhibited the mentioned traits:
Vision: Without having a vision to make mark on mobile industry Mr. Dhirubhai Ambani wouldn't have made that big.
Knowledge: Without the knowledge of computers Mr. Narayan Murthy could not have made it big.
Desire to succeed: Without desire to succeed Mr. Mukesh Ambani would not have ventured into Biotech, Retail.
Need of Independence: Without a desire for Independence Mr. Sabeer Bhatia would not have quit his job to start his own enterprise & create Hotmail.com.
Value Addition: Without providing the facility of Lifetime Free Roaming "Tata Indicom" would not have been able to create space for itself in already saturated market.
Optimism:  Without being an optimist Mr. Narayan Murthy (who took loan from his wife) would not have created Infosys.
So, all these examples show that if you are creative and have the passion and guts to start your own enterprise then you are bound to succeed. You just need to remove the mind blockers like inertia, Personal doubts and Family & Friends. Yes it is true that initially you will face many problems and it may be also possible that you fail in your first attempt. But you must keep patience and continue your sincere efforts. Surely you will be successful.
All the five articles on Entrepreneurship for engineers are to provide motivation, confidence, skills and tools which will inspire and enable young people & engineers to start their working lives and achieve economic and social regeneration through enterprise.