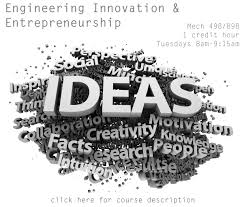 Why should engineers become Entrepreneurs?
Once it is clear in the previous article that what is entrepreneurship so now it is appropriate to see why engineers should become entrepreneurs.
One reason is: it is a well known fact that in nearly all the engineering colleges in India 100% placements are not achieved. Most of the students either go for some courses so that they can get jobs or they have to sit idle. So, instead of doing these things they can think of starting their own enterprises. In simple words if you cannot get a Job then you should try and create jobs. This is one of the main motive of starting a new enterprise. Remember that it is not that only those who cannot get placement should go for entrepreneurship but others too should think of doing it.
Another reason is that it is easy to become an entrepreneur at such a young age. Reasons are:
Youth is invulnerable, Youth is resilient, Young people have more confidence, they have minimum responsibility, they have better physical and emotional strength, they can easily take moderate and some high risks too and they are better prepared. Hence they have better ability to burn the candle at both ends.To prove this one can see the examples from the history of some successful young entrepreneurs across the world. Some young innovators are: Frank Carney- Pizza Hut, Michael Dell-Dell Computers, Kristy Taylor-SkincareRx.com, and Fred DeLuca- Subway.
One another big reason is that engineers can solve problems. See new businesses are started whenever something is missing in the market. So problems arise in launching new businesses, engineers are educated to think logically and can easily solve the problems with standard procedures.
In the subsequent articles you will find more about the process of becoming an entrepreneur and also the characteristics of an entrepreneur.