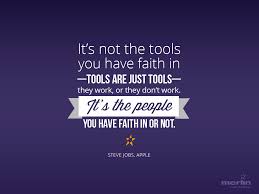 Certainly, this is a complex business, and one that customers readily talk about. You're reading through social media listening reports and you find conversations from a new mother that reflects a genuine appreciation for the care and attention during the birth of her child. You also find some pictures uploaded by the people who attended the opening of your newest community health care center. Along with that you find other conversations, some expressing dissatisfaction with high costs, unexplained charges, a feeling of disempowerment in short, all of those things outside of the actual delivery of quality health care that make patients and their families nuts.
In health care or any other business vertical for that matter, what is been discovered is the routine mix of many conversations that certainly typify social media. So you get interested, and you begin monitoring Twitter in real time, using a free tool like Tweet deck.
People do exactly the same thing when they enter a hospital and many other business establishments: Remember that if a mobile phone works on the premises, so do Twitter and Foursquare. A few more tweets from your newly arrived patient and spouse pop through as they head from your hospital check-in to the waiting area and finally to pre-op. of postings that take social business to a new level. Beyond outbound or social presence marketing, social business demands that you think through the process changes required within your organization to respond to the actual tweet. It's an incredible opportunity that is literally calling out to you. Don't let it slip away, which in this case is exactly what happened.
That is not only an opportunity lost, but it further proceeds with building up a pessimistic story of its own that will nowhere circulates on the Social Web. The conversations that form and circulate on the Social Web matter to your business, obviously through the external circulation they enjoy and the impact they have on customers and potential customers as a result. But they also have a potential impact inside your organization, each of these conversations potentially carries an idea that you may consider for application within your organization, to an existing business process or a training program or the development of "delight" oriented KPIs.
Click here for government certification in Management
Click here for government certification in Marketing