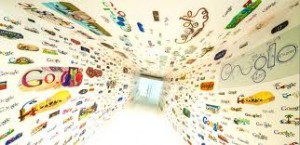 The word convergence means to come together and have one interest, purpose or goal. The concept of media convergence has evolved with the advance use of internet. Media has a key role to inform, to educate and to entertain. The information is disseminated through various medium such as print and electronic. With the advent of convergence media the whole information that was provided on newspaper, magazine, television that is now available on internet. That means that all the information is now there at one click. if you have missed out reading today's  newspaper it is available on internet in the form of e newspaper , skipped any show  on television the very same day it will be uploaded on internet or you do have the option of live streaming of the show.
It is said that when an individual reads a newspaper it is read by other 3 people sitting next to him and the same happens with television and radio that means that the message is not direct it is distorted as well but when you are surfing net the message and information is for the one person.
For successful engagement with the audience it is imperative that different component of business applications are integrated across media channels to have a complete convergence experience. At the same time organizations need to take into consideration the impact of handling multiple content formats into their information architecture. While business needs are changing quite rapidly it is imperative that the supporting information architecture is designed with flexibility and some degree of future proof ability to minimize total cost of ownership of such convergence application.
The content that gets published across these channels need to be consistent and managed together. In order to gain the popularity the web portal must have the local content that is being shared across various channels. Making sure that the search engine provides support for multiple languages is also the key. At times organization may want to enable search of documents web pages in other languages too.
Media organization that adopts convergence as part of their future road map stands better chance of success than the ones that do not.