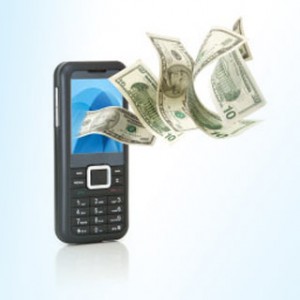 Globally there are about 2.5 billion people who are un banked i.e., do not have access to any formal institution and majority of whom are the poor. These poor and unbanked constitute about one-third of world's population who mostly depend on physical cash to transfer money thus limiting velocity of flow of money. This is the biggest disadvantage to poor when the money is most needed to them. Banks also do not find any incentives in accepting the deposits or providing credits to the poor because the size of their transactions is very low. Hence this gap is required to be bridged.
In developing economies like India, platforms providing mobile money have been experiencing explosive growth in the last decade with about 219 active platforms in 84 countries. Primarily these platforms are built and operated by mobile network operators which let customers to store money in the form of digital currency. These platforms majorly concentrate on people at bottom of the pyramid, because they possess the potential to connect unbanked and poor people to the formal financial system. This will provide several benefits like i) enabling quicker recovery from economic shocks such as illness to wage earner or loss of job; ii) increasing the efficiency of receipts of monetary transfers from NGOs after any disaster; iii) providing access to formal credit, savings and several insurance opportunities to those people who are currently unbanked or do not have access to formal financial institutions.
One of the critical factors contributing to the success of mobile money platforms is the reliable network of agents, often small shop owners, serving as the bridge between physical cash and e-float. Basic challenge in managing Cash In/Cash Out (CISO) business for these agents is the inventory problem, i.e., stockouts of cash or e-float. Different tools have been developed in past decade like the contract and inventory theory which would be applied to this new context but it is important as a community to understand the concept of mobile money business especially the nature of demand. And once known about the demand it will be easy to understand the effects of service of quality and competition on that demand. Different parameters of service quality are i) service reliability, ii) pricing transparency and iii) agent expertise.
Click here for government certification in Accounting, Banking & Finance