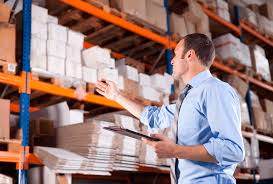 What are the function and responsibilities of a distributor manager in an organization?
Distributor manager are responsible for  distribution and storage of goods.
They ensure right product are delivered at the economical price to the right people and at the right time. They may be involved in stock control, warehousing, transportation and monitoring of the proper flow of goods,  This require prior knowledge of supply chain management to ensure there is effective coordination between supplier of raw material,  manufacturer, retailer and consumer.
Responsibilities of Distributor manager
In this one needs to manage levels and amounts of stocks,  transportation costs and delivery charges which is done by using computers.
Use data from previous entries  done on computer to ensure a better performance next time and plan improvements.
Staff management according to current requirements, this may involve reallocating them according to changes occurred.
Grow business by arranging new contracts.
Understanding and analyzing logistical problem and generating a solution for it.
Monitor the development of business products within  legislation constraints.
Deal with fuel cost and environment pressure
In addition to this there are other responsibilities of a distributor manager like
Implement safety and health measures
Managing the training issues of Staff Members
Motivate other staff members
Manage the projects and set objective
Plan the optimal path for delivery route
Implement new strategies' of supply chain
So these are various requirements of distributor manager.This field requires people who can work away from home.
Click here for government certification in Logistics & Supply Chain Management