At first what is Digital Media?
Digital Media includes any format and a device used to convey content using digital signals For eg: talk on cell phones, reading Internet articles, watching videos, playing video games, using social media platforms like Facebook, Whatsapp, Twitter etc.
Internet has adverse effects. It has a power to give users a vast amount of information but its overload can be a burden to elderly people, who are just starting to get familiar with it Digital media have both positive and negative effects on elderly people.
Three major paths of Foundation of Digital Media on elderly:
The Digital experienced Elderly
New Digital Elderly in new digital home
New Digital Elderly in an old digital home
Use of mobile phones, internet could make elderly people lives more lively, as they can stay in touch with their loved ones who are far away from them on other hand families paying more attention to phones and computers could prove disrespectful.
Some of the POSITIVE effects includes:-
1. Increase in social connection
A significant increase in participation of elderly group towards use of internet, cellphones have increased a sense of social connection amongst them. Social media sites like Facebook & Twitter also plays a major role in connecting with family members, friends and outer world.feeling connected is very important to any elder's wellbeing. Sharing current photos through use of mobile phones, social media sites allow elders to see their children, grandchildren changes and growth and creates closeness and sense of involvement that may not have existed, especially if family isn't residing nearby.
2. Safety concern
Safety for Elderly individuals is upmost important. Internet, mobile can help in getting necessaries like medicines, groceries, bill payments etc at their doorstep, thus making it hassle-free leaving their homes in bad traffic conditions nowadays.
3. Healthy minds
Internet use has shown an increase in brain activity amongst Elderly people. Technology can enhance daily living by increasing effectiveness and healthy brain When a family lives apart, there can be stress and anxiety,thus social media allows elders and their family an easy way to check in as often as they wish.this is very important if an elder is leaving alone and may experience ill health, may not be eating & sleeping well, taking medications or getting any form of exercise.
4. Convenience and savings
Due to some kind of Physical limitations, inability to drive, harmful weather conditions, elders can always shop online and enjoy the sense of home delivery. In addition, there are lots of money-saving coupons, offers which can be convenient for those who are typical miser or having a fixed income.
Problem: The question of how elderly person stays upto date with new technologies and resist ageism remain open.
Aim: To demonstrate the various methods and technologies that can improve the digital literacy of older people and help them resist ageism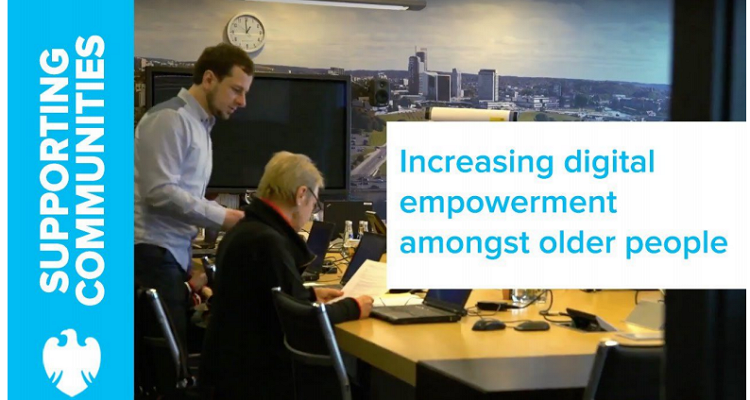 Some of the NEGATIVE effect includes:
1. Social isolation
It is a serious problem among elderly. They regularly need to spend time in the presence of others to avoid emotional, mental and physical effects of elderly social isolation. If elderly people and their families start to treat social media as a replacement for in-person interaction, that could put a greater percentage of elders at risk of feeling isolation.
2. Loneliness
Some of elderly people may become glued to their digital devices to avoid feeling unaware of current events and feel disconnected from others If some elderly people find pictures of their loved ones gathered for an event to which they did not receive an invitation for, seeing this update could trigger a feeling of loneliness amongst them.
3. Difficulties learning to use new technologies
Many elderly people have physical conditions or health issues that make it difficult to use new technologies. Most of them need assistance when it comes to using of a new digital devices.
4. Online harassment
While technology in itself is good and progressive, it also has adverse impacts in lives of our elderly members. It includes physical, sexual, financial, emotional, psychological, neglect towards elderly. Elder abuse is widely believed to be committed by those in a trusting relationship with the other elder.