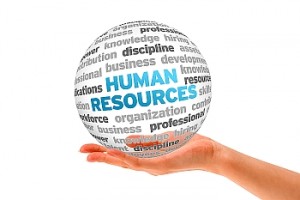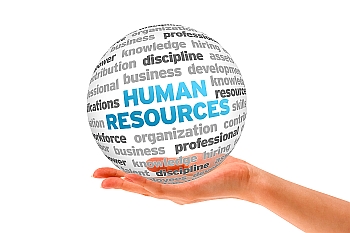 When we speak of efficient and effective department, it includes both its pesonnels and their functions within an organization.The HR Function includes two key areas, HR Activities and HR Practices. HR professionals are to ensure that both must work together to enable a HR Department to operate in a streamlined manner within a company. While HR practices involves mostly the strategic operations of HR, including planning, organizing, and managing the department, HR activities includes the daily operations involved with running a HR Department.
Thus, the human resources activities are significantly different from HR practices. While HR activities are comprised of transactional activities that can be handled either in-house or by outsourced, HR practices depend on the implementation of HR strategy, comprised of systems to follow the way of doing business. However, the term "best practices" refers to the HR system that have a greatest impact on the workforce and the organization.
HR practices comprise the strategic operations of an organization which include the mission and goals of the HR Department in line with corporate goals and policies. Generally, HR practices are carried out through employees. Although employees are motivated to personal practices or a personal mission and goal, but they also align themselves with a department mission and practice. This in turn is linked with corporate objectives to help an organization succeed in carrying out its mission. HR practices form the foundation in a way that support companies human capital operations. Companies that are highly skilled in core HR practices experience much more revenue growth and profit margins comparing to less capable companies. It is presumed that HR practices will influence three important outcomes- career,success, employee performance and employee potential. The HR climate may well vary based on how the HR practices are implemented and perceived in each locale.
On the other hand, HR activities are the day to day activities that are carried out within an HR Department like recruitment, selection,training,payroll,serveys,employee relations and benefits. It is the HR activities which allow the mission and goal of the department to be carried out using activities and various methods that are readily available and accessible. When employees within an organization engage in activities that reflect the strategies developed by HR based practices.HR professionals generally focus on the following activities which are very crucial for the growth and development of employees as well as the organizations. There are mandatory activities to be taken care of in human resources department which form an integral part of HR function in any organization. Some of the crucial activities are :
Recruitment and Selection
Training and Development
Compensation and Benefits
Motivation
Retention
No organization can function by using either HR activities or HR practices because both are supplementary and complimentary to each other to streamline tasks and functions. Typically, most organization's first chalk out their strategic goals and objectives and then put them into action using activities. Since it needs reorganization or the development of new practices, a HR Department is always active with new activities and practices as an organization aspires towards continuous development and improvement. HR practices is treated as a means through which the future leader of the company are developed by human resources personnel.
Since the scope and function of a department in a company depends on the size of an organization, HR practices and activities are accordingly limited. In a nutshell, the human resources function as a whole serves to support both organizational based practices and activities.
Gone are the days when the Human Resource Department exclusively focused on its activities. Today's Human Resources Department is the backbone of a successful organization due to the innovative practices and creativity to keep the company on the cutting edge of competition. It is a fact that the most successful companies consider their HR teams to be their business partner.
In the present competitive world, due to the lack of skill shortage, talent crunch and attrition,that made by companies feel that internal customer are equally important with external customers. That is the reason why every company try to devise innovative HR practices to attract best talent , providing them nice environment and platform to work with, which in turn enables the company to retain talents. It is a established fact that differences in HR practices are significant in their effects on employees.The innovative HR practices are conceived and implemented on experimental basis and found successful by the leading companies in India. It becomes a trend among companies to formulate and implement those practices that will benefit the company to become more competitive in the global market. In the 21st century, when competition among companies for its survival is at its edge, "Survival of the fittest" is inevitable. It is a general belief that HR practices are most commonly imported from developed countries to developing countries for its survival.
– Debleena Sinha