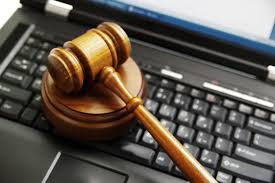 In covering the court the role of media is paramount because it is only the link between the courts and the citizen. Court reporting is one of the most challenging and fascinating beats because somewhere it is full of human drama.
WHY IS IT NECESSARY?
It is necessary as courts are one of the important sources of human interest and crime stories as well.
Society needs reporters to attend the court and report it because society's confidence in the legal system depends upon court proceedings about which they certainly want to know.
WORK OF COURT REPORTER
A) They need to attend courtroom proceedings to make official recordings.
B) They need to prepare transcripts according to standardized formats and they are also required to read back transcripts during trials and court proceedings as well.
C) Court reporter need to review court calendars in order to provide their service.
D) Take court notes during hearings in order to get all important facts in the news story.
CHECKLIST FOR A COURT REPORTER
A) They need to learn about how state courts are being organized like the names of various courts and what kinds of cases they hear.
B) They should know how to find and use the records on any particular case.
C) Do not imply that a defendant of a criminal case is guilty until unless jury decide that.
D) They need to be alert all the time.
SOURCES OF A COURT REPORTER
FIR
Charges framed by the court
Inquiry by investigating agencies
Some legal documents such as affidavits, bail papers etc.
Law journals etc.
Through web applications as well: like court reporter can check Case Status on court website now.
STAGES OF COURT REPORTING
Court reporting has mainly three steps:
A) Before the Hearing of a case – Here court reporter dealt with knowing person named in FIR, who has been arrested or taken into custody etc.
B) During the Hearing of a case- Here court reporter works on the court proceedings without any kind of modifications on their own. They try to mention the background and the gist of the past hearings. They also include judges comments, arguments put forward etc.
C) After the Completion of Hearing- Here they work on the highlights of the jugdement and picking up the important points and statements as the lead.