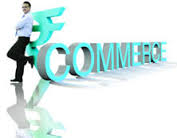 Changing streams after graduating from school seems like a very daunting task for students; coming from something as intricate as science to as meticulous as commerce and management is indeed a challenge. But what helps ease this process is the subjects and the courses being taught at the undergraduate colleges of our delhi university, for example say, at Shaheed Sukhdev College of Business Studies.
One of the most important subjects under the Financial Investment Analysis stream is 'Financial Accounting'. It deals with various aspects of accounting with respect to a business or a management firm and primarily revolves around recording, classifying and summarising the financial transactions of the said businesses.
Being in an undergraduate management college, studying a subject like financial accounting actually gives the students an edge over the other students in related fields because here they centre their focus on what actually drives the entire managerial world, they look at the intricacies of day to day book keeping and then link to the much bigger role: management.
The world is changing at a fast speed and its developing into a more open and transparent market, not just for the corporates, but also for the consumers. So in an age like ours, equipping the students with the knowledge and awareness of how to tackle these very changing scenarios and how to take these challenges and turning them into opportunities is exactly what the subject aims at.
Talking more on the lines of management, financial accounting gives every student that access and insight into what eventually runs a business or any firm, and that is its finance. Financial accounting empowers the soon-to-be managers and provides them with critical thinking skills and a logical outlook through its various complicated, yet structured course content.
To conclude, this subject hones the minds of the students who have an inclination towards management and also proves to be an asset in the overall scheme of management training and education.