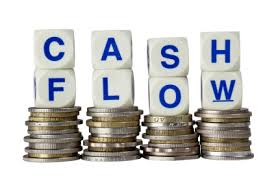 Cash flow analysis is important technique of financial analysis.It involves preparation of Cash Flow Statement for identifying sources and application of cash.Cash Flow statement may prepared on the basis of actual or estimated data.In the latter case it is termed as Projected Cash Flow Statement.Which is synonymous with the term Cash Budget.
In essence cash flow statements are statements of changes in financial position prepared on the basis of funds defined as cash of cash equivalents.In short cash  flow statements summarize sources of cash inflows and uses of cash outflows of the firms during a particular period of time.Generally cash flow statements are prepared for a period of less than one year.
Cash flow statement is not very much different from a Fund Flow statement.While in the preparation of fund-flow statement the source and uses of all funds are taken in to consideration, in the preparation of cash flow statement we restrict ourselves strictly to source and uses of cash alone and even a most liquid current asset like book debts is excluded for the purpose
Since the idea of preparing the cash flow statement is to show the impact of various transaction on the cash position of a firm, it takes in to account only cash transaction immediately resulting in cash inflows and cash outflow.In simple words , a cash flow statement shows the source of cash receipts and the purposes for which payments are made,thus explain the changes in the cash balances of business.
The preparation of cash  flow  statement involves the following steps
Calculations of cash flows related to operations
Calculation of cash flows on account of other transaction.
Click here for government certification in Accounting, Banking & Finance