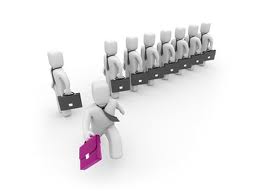 In India, medicine and engineering are the most sought-after courses for higher education.With technological advances in science, the demand for good talent has also increased. A shift towards Computer science, IT sector and Computer Application related programme is seen in the general trend. But besides engineering and technology in the higher education area, there are several trendy courses that enable students to enter into a good profession. Before choosing any course you should ensure the quality of education of that particular course in the country, colleges that are best for providing education and placement for that course and most importantly whether you have passion for it or not. Some of them are listed below-
Pilot Training- A pilot should be a person with love of adventure, an alert mind, possessing qualities like patience, stamina, ability to work hard, medical and physical fitness. For becoming a pilot, one will have to join an aviation training centre recognised and approved by the Directorate General of Civil Aviation.One can also try for getting selected in the flying branch of the Indian Air-force by making the grade in the National Defence Academy. Becoming a commercial pilot is an expensive affair. To obtain the Commercial Pilot Licence(CPL) , a minimum 250 hours of flying experience (including 60 hours of PPL) is essential, apart from clearing the theory papers and the medical test. There is an acute shortage of pilots in India. Those in the 24-26 age group who have a CPL and enough flying experience can look forward to a career with attractive salaries and incentives. Beginners can start as trainee pilots.
Nanotechnology – Nanotechnology is the application of science, engineering and technology to develop novel materials and devices in various fields in the nano range. The major areas for the development of applications using nanotechnology are medical science and pharmaceuticals, IT, chemicals. advanced material and textiles. The areas where a nano-technologist can seek employment include biotechnology, agriculture, food, genetics, space research, medicine and so on. Nanotechnology programmes are available as four year B.Tech , five year integrated M.Tech and two year M.Tech courses, but only a few universities offer these. Those who have passion for research and chemicals can look forward in this direction.
Food Technology and Management – It is an innovative discipline with unique bend of technology and management in the food processing industry. Food technology is the application of food science in manufacturing of food products. Food industry makes use of practical products application of various scientific principles for the production, preservation, processing, handling and packing of food materials. A degree of B.Tech, M.Tech and PhD can be achieved in this field.Those successfully completing B.Tech, M.Tech in Food Technology and Management or MSc and PhD programmes in food technology can find jobs in food processing and manufacturing companies, food packaging industries, food research and analysis laboratories etc.
Photonics – Photonics is the futuristic technology of harnessing light for applications in communications, high speed data transfer, optical computing, photovoltaic energy generation and imaging. This industry requires a high number of skilled professionals. Very few universities offer this course. Those who emerge successful in this course can land good jobs in the field of fibre optical system and components. The advances in photonics in the fields of communication, imaging, healthcare and medicine, defence, optics and electronics have contributed to spectacular new applications in every sphere.
These are some of the careers that are in great demand right now and have a very good scope of development in future.