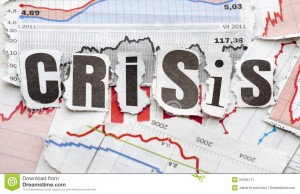 Personal financial crisis is always an extremely tough situation. The consequences of the stress caused by a financial crisis can severely affect your job performance, and relationships with family & friends. It could also lead to loss of job, health problems accompanying psychological stress and so on. Due to financial crisis a person can find himself trapped in a vicious circle which could be inescapable. Hence, it is very important to prevent a situation of such a kind. There should not be any step taken at the personal level, which could lead to a financial problem. One of the root causes of financial crises is the inability to pay the accumulated debts. Now, how can we avoid debt? Consider the following carefully before borrowing:
Is the purchase using a loan absolutely necessary? Do not burden yourself with unnecessary debt. For instance, if you are already working, and thinking of further studies, can you save up and put in the money later?
Find out what are the fees and charges you have to pay on top of the principle sum. That may be more than you had already budgeted.
Read all the documents carefully before you sign on any document. Ask if  you do not understand. You should not sign up on the spot if you are unclear of something or need more time to think over what is being offered to you. Are you able to stick to the repayments schedule? Remember that any document signature is contractually binding.
Check your budget to see how much you have left for the debt repayments after meeting all your monthly expenses, borrowings and savings. Build in some allowance so that your expenses will be taken care, if they do go up over time. Do build in some buffer if you have a floating rate load just in case interest rates go up. Make sure you have sufficient savings to meet ongoing expenses and debt obligations in case you suddenly find yourself without an income, for a period of time.
If you have taken a secured loan, and the value of the collateral falls, be prepared to pay the part of the loan or provide more collateral.
Every loan repayment must be paid in full even if your personal circumstances change such as loss of a job or a pay cut.
A guarantor is a person who guarantees to pay for someone else's debt provided the person is unable to pay the debt. So if someone has a comparatively low credit score and wants to obtain a line of credit, the bank may require him or her to find a guarantor before the bank will issue them the line of credit. Someone may come to you, asking you to be his/her guarantor. Before making a decision, think very carefully. (i)It is a very serious commitment, (ii)You may not be able to recover the money from the borrower in future, (iii)You are liable for further charges, legal costs and interest payments if payment is delayed, (iv) This applies to all outstanding debts and future advances until the lender explicitly releases you from your obligations. So, consider carefully whether you can afford to pay someone else's debt.
If unsure, you must seek legal advice before you agree to be a guarantor.
Click here for government certification in Accounting, Banking & Finance