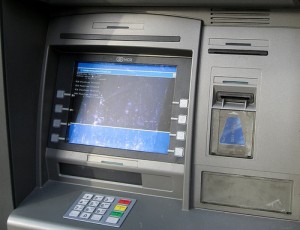 There is a new facility which has been started by some lenders such as the ICICI bank, enabling customers to transfer cash from their bank accounts to anyone with a help of a mobile number across India. The senders can themselves avail this facility if they do not want to carry a debit card due to various reasons like traveling or maybe have forgotten the card at home.
ADVANTAGE OF THIS FACILITY:
It solves the problem of transferring money to any relative who doesn't have a bank account.
How the withdrawal system works:
This facility can be initiated by the savings account customers through mobile and internet banking. The recipient may or may not be a bank account holder.
To initiate it, the sender must add the name of the recipient to the list of cash withdrawal beneficiaries and provide the mobile no, name and address to the bank.
Once the sender's request is accepted, he is sent a code on his/her cell phone, which has to be passed on to the recipient. He/she will be sent a code by the bank and has to enter both the codes and the mobile no at the cardless withdrawal ATM.
The sender has to pay Rs 25 per transaction. And has no cancellation charges (the transaction fees will not be refunded).
Limit of transactions:
Such transactions are capped at Rs 5000 or Rs 10,000. There is also a cap on the maximum amount that can be transferred per account in a day. The maximum amount that can be transferred per month is Rs 25000.
Click here for government certification in Accounting, Banking & Finance