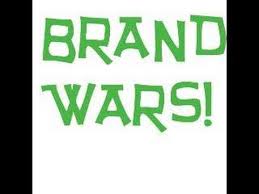 One couldn't have overlooked the bill-board cold war between Flipkart and Snapdeal. This happened when Flipkart released its new tagline- "Nahi khareeda? #Achhakiya!" The innovative reply of Snapdeal came as a virtual slap to Flipkart which stated- "Achha kiya bata diya. #Yahansekhareedo"
With the increasing rise in businesses, rival brands are fighting to get a better consumer market. To meet this, the most creative way the brands are taking cover under is- the blunt cold advertisement wars.
Flipkart, India's highest grossing E-Commerce site does everything that Amazon does to get more consumer highlights while Snapdeal, the second most grossing E-Commerce site in India, isn't following anyone else's built up path. Instead it's making a new road to success. Coming up with a retorting reply to an advertisement just by playing with words intelligently, is what Snapdeal has recently left its mark upon.
But no, this is definitely not the first time such cold wars are dominating the ad world. History is repeating but under different brand covers every time.
Jaguar and Mercedes-Benz had an amazing ad fight to look over at. Back in 2013, Benz released an ad featuring a chicken and put forth the question: "What does chicken and Mercedes-Benz have in common?" simultaneously giving the answer as "Stability at all times" Jaguar didn't let go off this opportunity, instead used this in their favour and came up with an ad with a similar chicken being eaten up by a wild Jaguar with the slogan "We prefer cat-like reflexes" And Oh Boy! This didn't end here; Benz won the war back by a photo post on FB which featured a Mercedes just about to hit a jaguar on the road and reading the caption "Because cat-like reflexes aren't fast enough-The PRE-SAFE brake"
Coca-Cola and Pepsi, the biggest rivals of soft drink industry, can't let this topic end without their discussion. Unlabeled Pepsi and coke drinks' stalls were put up in many places in USA by Pepsi and more than 50% found Pepsi better in this "Pepsi Challenge" of 1975. But recent data stating the Biggest Beverage declares the real winner as Coca-Cola, making Pepsi an unsung warrior now.
Another bill-board war which got eye-balls was between Jet Airways' "We've changed" and Kingfisher's whip to it by "We made them change". But the final twist was added by GoAir's– "We've not changed. We are still the smartest way to fly" taking the winning trophy with them.
The war has never been all about Bill boards and tweets, but a subtle mockery to content too, such that by The Hindu which never leaves behind any shimmering opportunity to let Times of India know that it "also has 1,2,4,5,6,7.. pages" because "Government Malfunctions matter more than Wardrobe Malfunctions"
The clash of the titans still continues to be fought in the most innovative ways for the audience to not merely look at the products but be the consumers too. Brands continue to give each other big burns and I am very much enjoying it, aren't you?