Android OS – Module 8- 10 new features that make it a better OS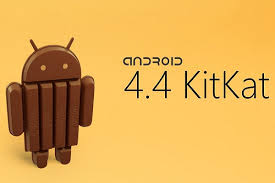 The next one which comes in the list is
9:Android Kitkat (Android 4.4)
Android Kitkat was launched in October 31, 2013. With android kitkat ,developer made possible the concept of Android for all as it was defined to run fast , fluid smooth and responsive on much larger version of handsets.Developer assured if you have a 512 RAM phone it can take Kitkat with ease. The target to developers was to create a OS which is fast as well as took lesser memory and tools to help user innovative, memory efficient apps.
The OS is designed in such a way that system use less heap and protect the application to use more RAM space. procstats tool and meminfo tool are used to have a check on the memory usage/manage memory on Phone.
The NFC (near field communication ) was taken to a next level letting user initiate the transition (payment,loyalty points etc) just by a tap and this feature was called Host Card emulation. Kitkat introduced print via cloud feature i.e user can direct send photo/document to print in their printers(working only on a wi-fi enabled printer) sending is via WiFi and services called google print services. They improved on the storage access, they introduced a much improvised and refined document viewer so that user can easily get the document / files / image with ease. Low power sensors were introduced for better power management .
Two new sensors like step detector and step counter made the name of kitkat when launched, these sensors as by their name let your app track steps when the user is walking, running, or climbing stairs.
FEATURES:
Fluid fast , performance upgrade.
Memory efficient different tools that check on the memory usage by apps.
Host Card Emulation for NFC
New full screen mode
High quality animation make the UI more attractive .
Enhanced notification access.
Apart from Screen shot ,now there is Screen recording .
Audio monitoring and loudness
Improved Graphics performance.
Process status monitoring
Click here for government certification in Information Technology